Dublin University Ladies Hockey Club (DULHC) recorded their fourth consecutive league win on Wednesday night, beating a game Clontarf side 3-1 in a well-contested affair in Santry.
The victory leaves Brian Scully's side on top of the Leinster League Division 1 with 12 points from a possible 12.
Trinity started faster than their opponents, and reaped the rewards after only five minutes of play. Tidy link-up play between Isabelle McGrath and Erica Markey gave Sarah Whelan a chance from a tight angle, and she duly swept past Clontarf keeper Anna Egan.
ADVERTISEMENT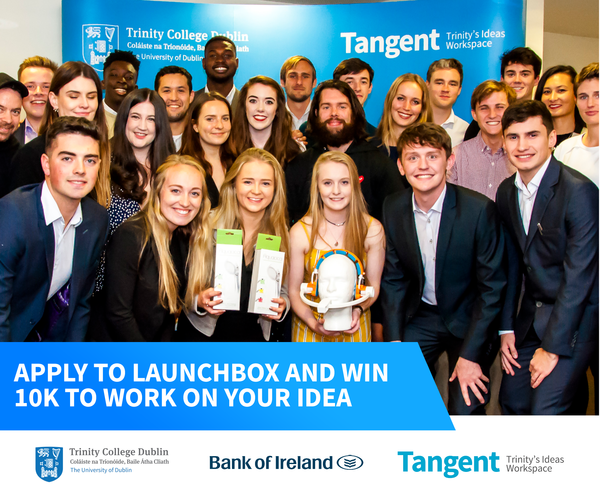 Soon after, Trinity had a well-worked goal chalked off when Whelan linked up with her namesake Sarah Lavelle who slotted home. To Trinity's dismay, the referee had spotted an infringement and Clontarf could breathe a sigh of relief.
The away side defended rigorously but were undone once again when a loose ball fell to Katie Orr, who slammed it in for 2-0. Trinity took this lead into half-time, but could have had more if it were not for some quality saves from Egan.
Soon after the restart DULHC made it 3-0, thanks to an emphatic finish from Rachel Burns: the attacker danced around the edge of the D and hammered it into the Clontarf net with ease.
The game was briefly halted when Trinity's Issy Delamer was dealt an almighty blow as a scuffed Clontarf pass went airborne and struck her head from close range. There was plenty of bandaging required and it spelt the end of Delamer's night.
Clontarf began to use the ball better in the third quarter and began to threaten the hosts. Nicola Taylor deservedly found the net for Clontarf after some slack defending from Trinity.
Trinity's grip on the game seemed to be waning as Clontarf began to retain the ball more and more. With the game delicately balanced, the final installment was a spiky affair. Both teams were guilty of committing needless fouls and on more than one occasion choice words were exchanged between players. This meant it became a fractured game and every blow of the referee's whistle was met with fervid contention.
The imperious Markey provided the stand-out moment in the closing stages, even if it didn't lead to a goal. She reacted quickest to a free, slinking between two defenders and walloping the ball against the top of the upright in a moment of breathtaking quality. In the end, the game was well managed by Trinity after their fast start.
After securing their fourth win in a row, Trinity are perched comfortably atop Division 1. DULHC will be back in action in two weeks time, when they will travel to Glennane looking to continue their dominance in the Leinster League.
Trinity: Ailish Long, Alex Burns, Amy Buttimer, Aoife Sullivan, Eleanor Power, Elizabeth Young, Erica Markey, Isabelle Delamer, Isabelle McGrath, Iseult Cambay, Kate Orr, Ruby Keating, Sally Campbell, Sarah Lavelle, Leah Paul, Tessa May.
Clontarf: Catherine Simpson, Alannah Rothwell, Anna Egan, Becky McMullen, Ciara Byrne, Eadaoin Moor, Emer Mullins, Emily McMullen, Enya Kiernan, Holly McMullen, Maggie Fehily, Mia Jacob, Nicola Taylor, Neasa McGettigan, Rebecca Cull, Robyn Merrey.