Trinity declined to take part in new research by the Higher Education Authority (HEA) showing that just one in ten students come from areas of socio-economic disadvantage, with the College flagging data protection concerns in research that found significant inequality in Irish higher education.
The College will take part in the study, which required students' names and addresses, next year, after the HEA rectified the data protection issues it flagged.
The research found that the proportion of students from affluent backgrounds – 19 per cent – was more than double the number from disadvantaged areas.
ADVERTISEMENT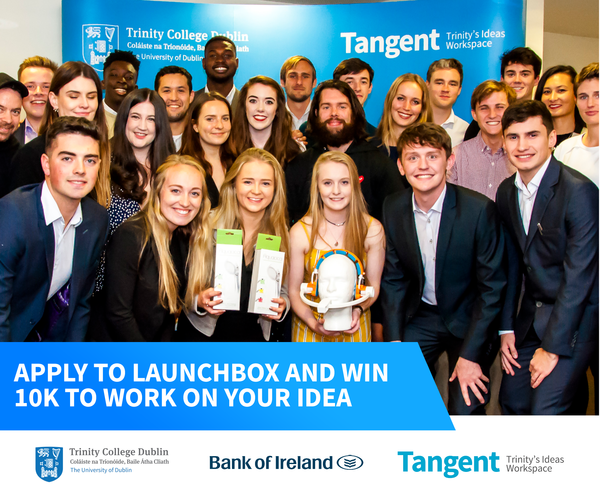 University College Dublin (UCD) and the Dun Laoghaire Institute of Art, Design and Technology (IADT) have the highest proportion of students from socio-economically advantaged areas, with more than one in three students in each institution coming from areas classed as affluent.
Some 35 per cent of students in IADT come from affluent backgrounds, with 34 per cent of UCD students falling into this category. Just five per cent of students in University College Dublin (UCD) come from socio-economically disadvantaged areas.
The study found that students of economics, library, information and archival studies or medicine were more likely to come from affluent backgrounds. Just 3.5 per cent of medicine enrolments come from disadvantaged backgrounds.
In a press statement, Caitríona Ryan, the head of access policy at the HEA, said the study "provides a new type of analysis and type of information that we did not have previously".
"This will support institutions to develop more targeted approaches to widening access in their regions", she said.
Ryan added: "We know that our higher education institutions are committed to increasing equity of access to higher education and have made significant progress over time. This was shown in the Progress Review of the National Access Plan where indicators such as progression to higher education from DEIS schools and higher education participation by disadvantaged CSO socio-economic groups all showed progress towards enhanced equity of access."
Letterkenny IT has the highest proportion of students from disadvantaged backgrounds at 24 per cent.
The researchers pointed out that that universities tend to have a greater proportion of students at postgraduate level, which may require private funding, compared to institutes of technology, which have less postgraduate courses on offer.
The data being analysed was from the student population of the 2017/18 academic year, and used a deprivation index score. This method was developed from the 2016 census, and lined up this data against all the higher-education students, excluding Trinity, in Ireland.
Before this research method was developed, the HEA relied on the Equal Access Survey to inform policy that would create paths for students to Higher Education. The new study has developed a deprivation score ranging from -40 (highly disadvantaged) to +40 (highly affluent).
The majority of Institutes of Technology (ITs) – with the exception of IT Tallaght and IT Blanchardstown – had an average deprivation score of between -0.6 and -4.6.
Meanwhile, the Royal College of Surgeons in Ireland (RCSI), University College Cork (UCC) and UCD had the highest average scores.
The study also examined the distance travelled by students to their higher education institute. Students attending St Angela's in Sligo had an average road distance of 133km from their home, followed by students at NUI Galway, who had an average distance of 108km.
IT Blanchardstown had the shortest average distance for students, at 27km, followed by UCC at 33km and IT Tallaght at 40km.
The study found that students from Mayo, Donegal, Leitrim, Cavan, Monaghan, Sligo, Roscommon, Longford and Wexford travel more than 100km on average to go to college.