Tucked away in the College Board minutes of April 1, 1981 is a subheading that reads: "Security in College – Shooting in Arts Building – 24 March 1981." The incident is begrudgingly acknowledged alongside concerns arising from the faculty of medical and dental sciences and discussions of a building grant expected for the year. It's a startling title, no doubt, and a matter you'd surely expect to have been given more consideration than simply another entry on the "to-do list".
Some further ferreting into the matter produces responses worryingly in line with the Board's attitude towards the shooting. An email to The University Times from Joe Joyce, a journalist who reported on the shooting for the Guardian in 1981, reads: "I remember little or nothing about the incident – there were a lot of things going on at the time! – and have no recollection of the subsequent court case."
In Joe Duffy's autobiography, he incorrectly suggests that "no-one was ever charged" for the shooting. And an article in the Independent in 2005 even manages to get the date on which the shooting took place wrong, listing it is as March 25, 1981, rather than March 24, 1981. An email from Noel Dorr, who served as the Irish Ambassador to Britain between 1983 and 1987, reads: "I have no recollection of the events you refer to. I don't [think that] this is a defect in my memory – I don't recall ever hearing of them." On the phone, Dorr seems suitably perplexed that he had no recollection of the event. "I'm quite surprised. I just don't remember it", he says.
ADVERTISEMENT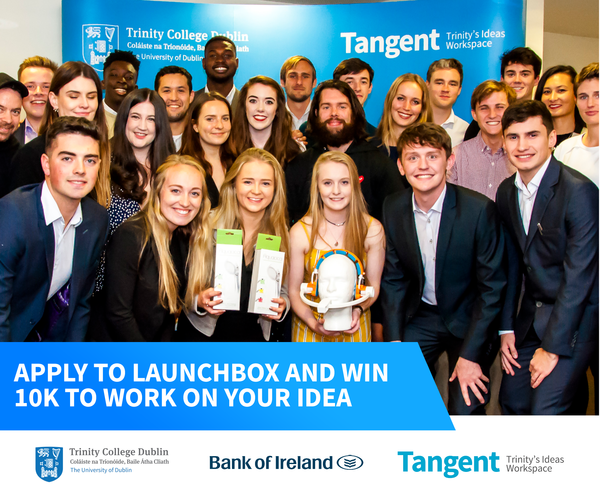 "Surprising" is certainly the buzzword here. Much about the incident doesn't make sense, but most perplexing is the fact that few people seem to remember that a British businessman was shot in the legs by a balaclava-clad gunman while delivering a lecture in the Arts Block on an unassuming Tuesday evening in 1981.
Geoffrey Armstrong, a British Leyland Motor Corporation executive, was invited by Dublin's Junior Chamber of Commerce to deliver a talk at a seminar on the changing state of industrial relations. Speaking to The University Times, Ross McMahon, a witness to the shooting and a member of the Junior Chamber of Commerce at the time, stresses that Armstrong "was a guy who was doing his job, who generously came over".
So, he wasn't a controversial figure? "No! Not at all!" exclaims Eoin Scott, the president of Trinity College Dublin Students' Union (TCDSU) for the 1980/1981 academic year. As far as Scott remembers, the Junior Chamber of Commerce event "wasn't really on the radar at all".
Why, then, was he on the receiving end of three gunshots to his legs?
It was reported that as the three gunmen hijacked the lecture theatre, Room 3074, they shouted something to the effect of: "Everybody freeze. This is a protest on behalf of the H-Block prisoners."
These extreme Republicans would have taken the view, in a perverse way, that Armstrong in some way represented Britain
The H-Block prisoners were a group of Republican prisoners held in Maze Prison, Co Down, who went on hunger strike in 1981 in a bid to secure political prisoner status. This, they hoped, would gain them certain privileges in prison and validate their cause as political as opposed to terrorist. The strike was called off after almost seven months, during which time ten prisoners died, including Bobby Sands, who famously managed to get elected as a member of parliament during the strike.
Considering this context, and remembering the sickening moment the gunshots rang out, McMahon explains that "these extreme Republicans would have taken the view, in a perverse way, that this man [Armstrong] in some way represented Britain".
"We are all governed by accents, aren't we? When you hear somebody, you assume something about them", says Prof Terence Barry, a medieval history lecturer in Trinity, reflecting on Armstrong's misfortune to have simply had the wrong accent. Barry remembers "walking out through Front Gate when suddenly all of these Special Branch guys with their guns went by – we knew something serious had happened".
The official H-Block campaign, the INLA and the IRA were all suspected of being responsible for the attack in the immediate aftermath. However, these groups were quick to deny having anything to do with the shooting, and the H-Block campaign went so far as to point out that it did nothing to further its cause. Confusion ensued. Who else was willing to employ this scale of violence to further the Republican agenda?
Prof Paul Wilkinson of Aberdeen University, a "leading expert on terrorism", came forward two weeks after the shooting to claim that a largely unknown leftist group, the Revolutionary Struggle, was responsible for the attack.
The Revolutionary Struggle (RS), a Marxist-Leninist student group, was vaguely known on Trinity's campus, and TCDSU was, according to Eoin Scott, "quite aware" of the group: "They were very small, but on a number of occasions they did try to hijack a few of the SU protests."
If suspicions fell on this fringe student group for the two weeks following the shooting, then how is it that by February 1983 an Italian radical ended up before the special criminal court facing a 17-year sentence?
Revolutionary Struggle were very small, but on a number of occasions they did try to hijack a few of the SU protests
"It's very strange that it was an Italian radical", says Noel Dorr, remaining unreservedly baffled at the fact that he cannot remember the incident ever even occurring, let alone the subsequent conviction of a rogue Italian. The shooting, Dorr points out, was exceptional in that it took place in Trinity of all places, but should have been made all the more memorable by the fact that traditional Republican forces were not responsible for it.
"That part of it – I have absolutely no memory of what happened," confesses Eoin Scott when asked about the trial of Giovanni Mariotti. The trial took place nearly two years after his tenure as TCDSU president had ended and, seemingly, didn't command all too much public attention at the time.
However, Scott does recall a group of Trinity students getting called in for questioning by the Gardaí in relation to the shooting. All were released without charge. Wilkinson hadn't entirely missed the mark, however: Garda sources told the Irish Times around the time of Mariotti's arrest that the Italian was understood to have had close ties to the RS.
Indeed, Mariotti's statement to the Gardaí, read at his trial, accused some of these students of planning the attack the night before, on March 23rd. Mariotti also claimed that he met with the Trinity students on the morning of March 24th, when he was shown a picture of his target before being given the weapons with which he was to carry out the shooting. Nothing ever came of these accusations.
And, seemingly, along with the discarding of these accusations went any concern for this completely outrageous and bizarre moment in Trinity's history. The shooting of Geoffrey Armstrong, and the subsequent trial of Giovanni Mariotti, spawned a surprising trajectory of events, made all the more startling by their slippery hold on history's memory.
But it should never be underestimated just how easily certain events can fall victim to their context. In the case of this shooting, it occurred at a time of marked violence, hatred and above all, intolerance. "Well", pauses Noel Dorr as he reflects on what he was facing when he became Irish Ambassador to Britain in 1983, "there was a lot to be done". And there was: Dorr, and many others, were burdened with the task of creating an Ireland in which it would be more surprising to witness the shooting of an innocent man than to remember it.