Gareth Pickering's coaching career began after he fell off an eight-metre-high pier. His injuries ended his career and he decided to take up coaching.
Now Pickering, working alongside Tony Smeeth, Hugh McGuire and others on the Trinity touchline, serves as the defensive coach of Dublin University Football Club (DUFC), and has spent more than a decade coaching rugby teams in both hemispheres.
So how did a New Zealander end up as the defensive coach at what is now Ireland's top rugby university?
ADVERTISEMENT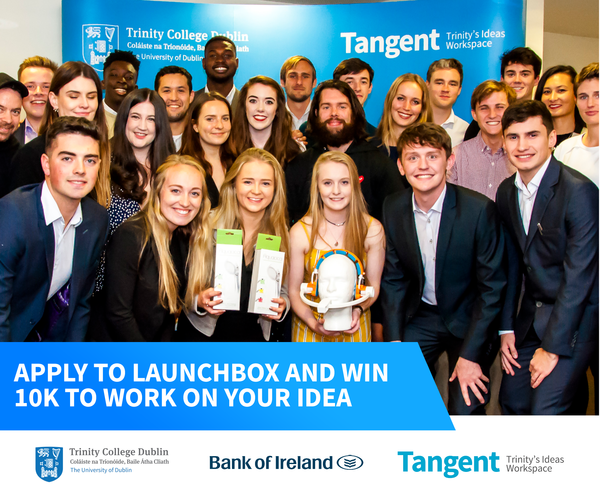 Pickering's rugby career began a long way away from College Park. He first got involved in rugby playing for his school team in Christchurch, New Zealand, before taking up an offer to play golf, cricket and rugby in King William's College on the Isle of Man.
"I wasn't the best cricketer, I wasn't the best rugby player, I definitely wasn't the best golfer, but I was someone who did all three", he laughs.
He adapted quickly to the game in England, earning himself a position in the first team of Douglas Rugby Club. However, Pickering's playing career proved to be short-lived. After playing just two matches with Douglas, Pickering fell off a harbour pier in a freak accident.
Despite an initial assessment of deep bruising at the hospital, he was later found to have a serious compression fracture. The injury would mean years of rehabilitation, and effectively marked the end of his playing career.
What followed was two years of rehab, working on regaining strength in his back and core, and looking to minimise the damage from the fall. Through this challenging period, Pickering says that his time at pain management clinics helped him keep his own injuries in perspective, as he spent time with people significantly more injured than himself.
Coaching was a clear choice for Pickering after this, having gone back to college for a physical education degree: "It kind of came to 2000 or 2001, and I thought to myself: 'What am I going to do on a Saturday?' – it gets boring doing nothing."
He started at a local club, before moving to Auckland to a school where the focus was to "keep [the students] off the streets" rather than "winning trophies and medals". Nonetheless, the school enjoyed some of its best seasons under Pickering's coaching.
Following his coaching success in his native New Zealand, Pickering received an offer to work in Ireland as a coach at Clongowes Wood College – home to top Ireland players like Rob Kearney and Gordon D'Arcy. Under his guidance, the school's Junior Cup side reached three semi-finals in his three years at the school.
By 2012, Pickering had grown accustomed to Irish rugby, and moved to Blackrock – another famous Irish rugby school – to work with their senior squad. With Blackrock, Pickering won three Senior Cups in seven years, bolstering his coaching credentials significantly.
During his stint at Blackrock, Pickering caught the attention of DUFC. He was offered a role at the club working with the under-20 side. Pickering switched his attention to the defensive side of the game at Trinity, which posed a new challenge for him: "I'd never coached defence really."
"In Trinity, the teams had probably struggled a bit in that area", he says. "Although we'd always score lots of points, we'd also let lots in, so it probably was an area that we thought we'd concentrate on more."
During his time coaching in Ireland, Pickering notes that youth rugby in particular has developed significantly: "It's really come along in the space of my 11 years, in regards to the publicity around it and the coverage around it."
Players have improved through smarter and more intensive training schedules, making schools rugby more professional – schools rugby is fast-paced and physical, with champagne rugby a staple of any Senior Cup game.
The trojan work secondary school students put into honing their skills and hitting the gym comes with one significant downside: students are often prevented from playing more than one sport. The leaping catches and incisive kick passes learned on the Gaelic football pitch are now missing on the rugby pitch. From his time in Blackrock, he has noted that "a lot of the guys who are really good in space, and really good on the ball, are guys who have come from other sports – notably Gaelic football".
Having coached in the northern and southern hemispheres, Pickering has picked up on differences in the game between countries, and he stresses the importance of learning from different playing styles. During the off season, he travels to different training sessions to learn from some of the best coaches and players in the world, seeking to develop his own training style and adapt to new playing schemes.
The main difference, he says, is the approach to rugby between the two hemispheres. Irish rugby is "more systematic", with a greater emphasis on seeking out mismatches on offense before the game even starts, while rugby in the southern hemisphere focuses more on the fluid interplay between backs and forwards – running rugby is complete with offloads and devastating counter-attacks.
Pickering will undoubtedly feel comfortable at DUFC then: anyone who has spent a rainy day at College Park will know that no matter the weather, Trinity sticks to an exciting, expansive style of play.
Pickering contends that the differences between the hemispheres stem from their different approaches to sport, with a greater emphasis on "informal play" in New Zealand compared to Ireland. Pickering refers to the popularity of rugby as a lunchtime game for students as a key difference between the two rugby cultures, remembering past pupils of his from Auckland playing "rugby league on the concrete tennis courts", or playing touch rugby on the pitches.
With the AIL season just two weeks away, Pickering is now focused on finalising preparations for DUFC's opener against University College Cork in College Park. "I think the main thing is that you've just got to start again", he says.
After a hugely successful season last year, during which DUFC overcame significant roster turnover to earn a spot in the playoffs, Pickering is careful not to get complacent: "What works one season might not work the next season."
Thanks to Pickering's rugby travels – from the attritional rugby of Ireland to the chaotic, fast-paced rugby of New Zealand – he is well equipped to deal with whatever challenges next season will offer.