Sprout is to return to its former home on Dawson St, after closing down last year to allow for the redevelopment of the building in which it was located.
A post on the food outlet's Instagram page said: "We're taking back control. #AutumnOpening."
Once popular among Trinity students, Sprout is committed to "revolutionising fast food" by growing high-quality ingredients close to its stores, and maintaining high standards in its supply chain.
ADVERTISEMENT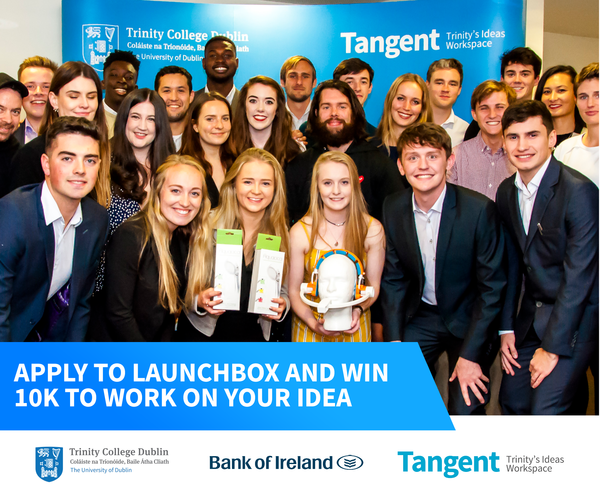 The outlet offers a range of seasonal salads, as well as a variety of vegan and vegetarian breakfast options.
Along with Sprout, Mooch Frozen Yogurt and Lemon Crepe and Coffee Co were forced to close when investment and management firm Meyer Bergman purchased the building that housed them. Flying Tiger and Spar were also closed.
In a €58-million redevelopment, five buildings located on the corner of Dawson St and Nassau St are to be redeveloped into offices, with retail spaces on the bottom three floors.
In an Instagram post in October 2018, Mooch made the first of several upcoming closure announcements: "Mooch Dawson closes today due to our building being demolished."
The store thanked "all of our loyal customers for 4 great years" and said that a new city centre location would be announced soon.
Sprout's closure notice soon followed: "The building where the Sprout & Co story began on Dawson St is being knocked down and redeveloped. Friday 2nd November will be our final day of trading at this location."
In an email statement to The University Times at the time, Sprout's Managing Director, Jack Kirwan, said: "We've a lot of Trinity students to thank for supporting us get to where we are. We'll be giving out 2 for 1 vouchers for Sprout Exchequer for the rest of the week for anyone that drops in to Sprout Dawson St this week."
While Dawson St boasts a range of food options, the end closer to Trinity has always seen student-centric cafes and restaurants open, while the other end is dominated by expensive restaurants such as the Greenhouse and the Ivy.
In July, iconic Dublin store Knobs and Knockers announced that it would be closing its premises on Nassau St.
In June it was announced that six Topshop stores in Dublin, five of which are located in the city centre, would be closing down.
Also in June, Teddy's Ice Cream – the Dun Laoghaire ice cream parlour famous for its 99s – opened a shop on Anne St South, also close to Trinity.