Trinity has warned students to stay indoors in case of high winds over the next few days, with College Park also closed until further notice due to adverse weather conditions forecast as a result of Storm Lorenzo.
An email this afternoon advised campus residents not to leave open windows unattended over the coming days, as the country braces itself for the effects of a storm forecast to hit later this evening.
In addition, College Park has been closed until further notice.
ADVERTISEMENT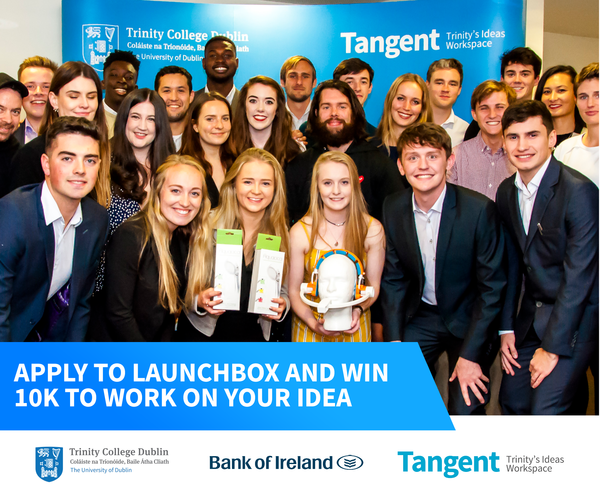 An email from Estates and Facilities sent this afternoon to staff and students said: "Due to the recent spell of bad weather, and the heavy rainfall expected over the coming days, a decision has been made to close College Park. This decision was made in the interest of safety for our staff and students."
"We will review the situation again in the coming days", the email said. "We apologise for any inconvenience this may cause."
A tweet from Trinity's official Twitter page said that the area will be closed "this evening and tomorrow until further notice".
A nationwide yellow wind warning has been issued as a result of the storm moving over Ireland, with a yellow rain warning in place for Leinster.
Met Éireann has advised cyclists and pedestrians to take extra caution while the warnings are in place.
A march organised by the Union of Students in Ireland (USI) to protest the spiralling cost of third-level education was called off due to the weather forecast.
Students' unions around the country have instead been contacting TDs by phone and email today.
In a press statement released on Tuesday, USI president Lorna Fitzpatrick said: "The core values of the national student movement is to protect and defend all 374,000 students that we represent, and we refuse to take any unnecessary risk when there is such a dangerous potential weather forecast ahead."
"We cannot risk students from the far west or south being able to get home Thursday evening as Met Eireann reports the hurricane is likely to hit at 12pm on Thursday", she added.
In October 2017, Trinity and other schools and third-level institutions around the country were told to close as a result of Storm Ophelia.