A Trinity lecturer working in College's Belfast campus has helped set up a new programme that works with young people from disadvantaged parts of Belfast on health awareness and healthy living issues.
Dr Brendan Browne, an assistant professor in conflict resolution working in Trinity's Belfast campus, established the eight-week programme alongside practising physician Dr Emma Keelan, in order to "highlight that conflict transformation is also about providing opportunities and empowering communities that feel left behind".
The programme is being run in conjunction with RCITY, or Cities Integrated Through Youth, an organisation that works with young people in North Belfast. Students at Trinity's Belfast campus frequently undergo internships with the group.
ADVERTISEMENT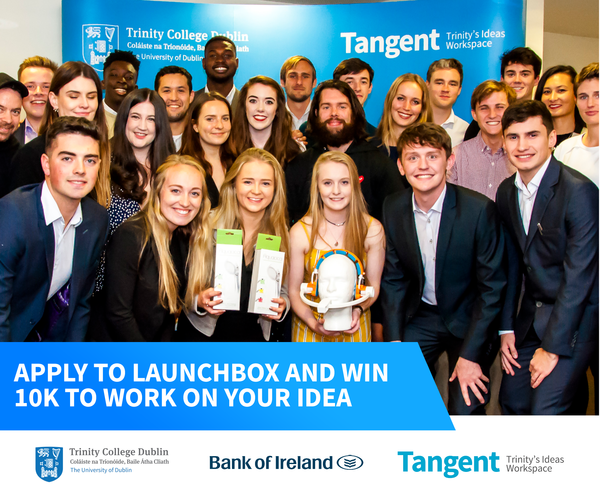 Speaking to The University Times, Browne said the response to the programme – which began two weeks ago – "has been unbelievable".
Browne said that one of the programme's aims is to show that careers in health extend beyond the traditional: "The blending of conflict resolution, sociology and law and politics and all that sort of community stuff with medicine and the health sciences is really critical."
"People understand the value of creating opportunities for young people in these areas, that are not traditionally given a lot of opportunities", he said.
Browne added that the programme, which is also run in conjunction with the British Medical Association, had been "remarkably well-received" by participants: "When you create opportunities for young people that are different to their everyday reality you really get engagement."
He said that he and Keelan "hope the success of this will stimulate wider discussions around other organisations or other people wanting to get involved in this sort of work".
The initiative will enter its third week next Monday, and will run until the end of November. Participants have learned about first aid, as well as speaking to several healthcare professionals about their jobs and the types of careers offered within the health services.
Alan Waite, the senior manager of RCITY, is acting as liaison for the project. Browne described Wait's contribution as "brilliant".
In 2018/19, Browne won the Provost's teaching award. He was also nominated in 2017/18 for the College's inaugural Civic Engagement Award, "for cultivating meaningful community interactions for his students, in both Belfast and Jerusalem". He was also nominated for the award in 2019.
In August, The University Times reported on an internship programme established by Browne that sees Trinity master's students travel to Al Quds University in Palestine to take up internships in the university's Human Rights Clinic.