A small cohort of third-level students joined around 600 schoolchildren and teenagers at a climate protest near the Dáil today, demanding radical action to curb rising temperatures and sea levels.
Around a dozen Trinity students gathered in Front Square before proceeding to Kildare Place, where school students were gathered with posters and banners, chanting "the people united will never be divided", and "seas are rising, so are we".
The students then moved down the road to the back entrance of Leinster House, repeating their chants "where they can't afford to ignore us".
ADVERTISEMENT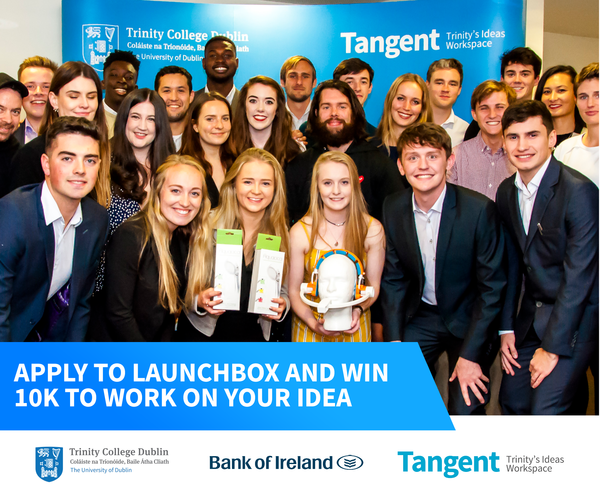 Speaking to The University Times, Trinity College Dublin Students' Union (TCDSU) President Laura Beston said: "It's important to show support to the school strikers – obviously this is an issue that affects all of our community here in Trinity as well."
"It's really nice to be able to show some support, particularly to people who are so young and have taken such initiative", she said.
"We can see the impact of the climate crisis across the globe and in Ireland as well, so it's important that we call [on] the government to bring about change and act on these issues and that we come together and support any actions where possible."
Yesterday, the European parliament declared a global "climate and environmental emergency", urging all EU member states to commit to net zero greenhouse gas emissions by 2050.
Niamh Gurrin, the environmental campaigns co-ordinator for University College Dublin Students' Union, told The University Times: "We're marching today because we want to support the school students with their strike. We know that the EU has brought in a climate emergency yesterday and we just want to keep up the pressure."
Gurrin added that she wants to see "more public transport and definitely less fossil fuels" to alleviate the climate crisis.
As more people – most of whom were teenagers in school uniform – joined the protest, the crowd moved back to Kildare Place where the chanting continued.
One school student who spoke to the crowd said: "I don't want to have to stand here in 20 years and explain to my children why cities are submerged and tell the stories of animals which once walked the globe. I don't want to have to explain why a global mass movement of people was fuelled by unsustainable practices and lack of government action."
"I want to tell them", she said, "that when I was young, my world was burning. My world was on fire, but within this fire there was a spark of hope that put out the flames and restored our land and kept it for our children".
In September, around 10,000 protesters, again mostly school students, marched from Custom House to Merrion Square in a similar protest inspired by the Fridays for Future movement started by Greta Thunberg.