It seems that everyone has a well-meaning – or not-so-well-meaning – platitude about the environment to offer, so it was hard to gauge, at first, what exactly the new environmentalist literary magazine, Channel, would have to offer. It was not long into my conversation with one of its editors, poet Elizabeth Murtough, however, that I realised it was a very worthy endeavour. Murtough and Cassia Gaden Gilmartin, both former creative writing students in Trinity, came up with the idea to found Channel in the wake of the spring climate strikes, when they came to the realisation that the "climate crisis can feel very dangerous but also very distant and abstract".
In setting up Channel, Murtough and Gaden Gilmartin hoped their publication could "act as [a] means of connection between people and nature", hence the name Channel, "which in all its uses refers to a point of connection that directs something through or towards something else".
Gaden Gilmartin and Murtough believe that although "there's certainly a tradition of nature writing, in the vein of the Romantic poets, that's easily seen as apolitical, to collect and publish nature writing in this particular political moment is an inherently political act". Art is a medium that can make an abstract issue, like climate change, "into something specific that can be felt emotionally or in the body".
ADVERTISEMENT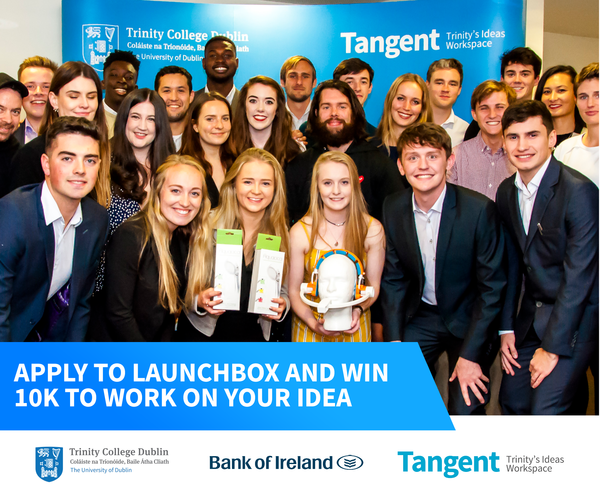 Gaden Gilmartin cites the street art of Joe Caslin and Will St Ledger before the marriage equality referendum, and the human stories of Facebook page In Her Shoes at the time of the repeal movement, as precedent for this. Murtough points out that "this undercurrent of concern and care for our humanity based on nature" is nothing new, and can be found in abundance in the literature of Ireland and of elsewhere.
To collect and publish nature writing in this particular political moment is an inherently political act
Literature is also a way of providing a way for more contemplative, introverted people to be included in political activism, an area that is often defined by louder, more aggressive and arguably more traditionally masculine action. With a background in community work and grassroots organisation, Murtough has spent her fair share of time shouting on the streets, but says that this is just "the sexy part" of activism.
The "actual work is done" in meetings, she says. "A change in consciousness is not a loud activity. It's a reflective one that requires space." While system change is often accompanied by the language of destruction, Channel aims "to bring to the forefront of the conversation the creativity of changemaking", rather than "tearing down or stomping".
As such, poetry's attention to beauty and the senses and its potential for political significance are not considered mutually exclusive. In issue one, the two editors were looking for "writing that calls to the body and to the spirit … to something quite visceral", because, according to Murtough, "all good poetry originates in the body and speaks to the body".
Gaden Gilmartin says that "it's easy in politics for a romanticised or nostalgic vision of nature to take the place of an informed vision, and of course the thing about nature is that its processes and its blurred boundaries don't actually respect national borders". Nature has a transcendent beauty but Murtough makes it clear that Channel is not promoting the idea that "the natural world needs to be protected because it is beautiful". She elaborates: "It's beautiful and it's horrible, just like we are, because we are a part of it."
A change in consciousness is not a loud activity. It's a reflective one that requires space
Channel has been a collaborative effort between the two editors. Murtough acknowledges that writing is often an anti-social activity, but a community of writers is "so important. We so badly need one another". She says that working "in the trenches" with Gaden Gilmartin has been a hugely impactful learning experience for her. Whenever any conflict arises they channel it into creative energy, and every piece in the magazine's first issue was agreed upon by both editors.
The sole essay included in the first issue, written by Polly Waterfield about her experiences with Extinction Rebellion in the UK, is itself about the importance of sense of community in activism, as opposed to, in Murtough's words, "not feeling you have a place within any political movement at all … not feeling you fit into the mould of activist". For Murtough, diversity of tactics, community and belonging are necessary to make massive political change: "We have to care for each other. There's no separating any of those parts."
Both editors have, however, had extensive experience with more traditional activism, and Gaden Gilmartin was a central figure in bringing environmental activism to the foreground it now occupies in Trinity. When she arrived here in 2013, it was quite "awkward and uncool to be concerned about climate issues", but after campaigns like Fossil Free TCD took off, climate activism became more commonplace. This is evidenced in "the way it's started to be accepted and endorsed by Trinity's more bureaucratic structures". She campaigned (despite fierce resistance) for the founding of vegetarian and vegan societies on campus, and in her final year became the founding secretary of DU Vegan Society.
The first issue of Channel includes an array of poetry and four short stories (including one about an exploding whale). Channel is now open for submissions for its second issue, and copies can be bought online at www.channelmag.org.