Columnist Fintan O'Toole and former Tánaiste Mary Harney are among those set to be conferred with honorary degrees next Friday, at the first service presided over by new Trinity Chancellor Mary McAleese.
Harney and O'Toole will be honoured alongside mental health activist Joan Freeman, psychologist Michael Gazzaniga and Prof Terry Hughes, the director of the Australian Research Council's Centre of Excellence for Coral Reef Studies.
The degrees will be conferred on the steps of the Exam Hall.
ADVERTISEMENT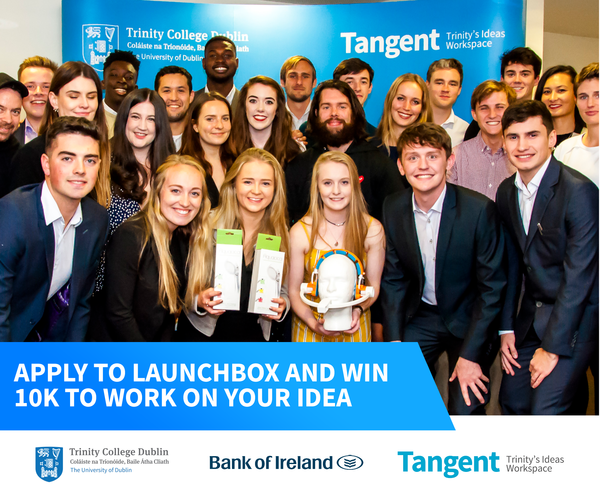 Trinity's registrar's website says: "Nominations are sought for individuals of integrity, judgment and exceptional achievement whose acceptance of an honorary degree would add lustre to this university. Conferring of an honorary degree acknowledges an outstanding contribution to scholarship, society, culture and /or civil society."
O'Toole has been a columnist with the Irish Times since 1988. In that time, he has addressed issues such as economic inequality, political corruption, attitudes to immigration in Ireland and Brexit.
He has also written a number of books on various subjects – including 2017's Judging Shaw and Heroic Failure: Brexit and the Politics of Pain last year.
Harney, Ireland's first female Tánaiste, served as leader of the Progressive Democrats from 1993 to 2006, and 2007 to 2008. During this time she served in ministerial roles, as minister for enterprise, trade and employment from 1997 to 2004 and minister for health and children from 2004 to 2011, while also serving as Tánaiste from 1997 to 2006.
Harney is currently the Chancellor of the University of Limerick. She also made history in her time as a Trinity student when she served as the first female auditor of the College Historical Society (the Hist).
Freeman founded suicide prevention charity Pieta House, which provides mental health services across the country, in 2006. Pieta House's annual Darkness into Light Walk, which began in 2008, attracted over a quarter of a million participants worldwide in 2019, which helps to raise funds for the charity and awareness about mental health on a broader level.
Freeman was appointed to the Seanad in 2016 by then-Taoiseach Enda Kenny. She ran unsuccessfully in the 2018 presidential election, with a campaign focused on the wellbeing of the nation.
Gazzaniga is a professor of psychology and neuroscience at the University of California, Santa Barbara. His work is primarily focused on how individuals with split brains function differently to those who don't have them.
Gazzaniga was also a member of President George W Bush's council on bioethics.
Hughes is a marine biologist at James Cook University in Queensland, Australia. Originally from Dublin, Hughes is well known for his work on the climate-linked bleaching of coral reefs.
He established the Australian Research Council's Centre of Excellence for Coral Reef Studies at James Cook University in 2000.