Mary McAleese, Trinity's new chancellor, has marked her election as head of the university with two addresses in a four-day period, both of which touched on the Catholic church, the Irish state and the future of both.
Last night, McAleese delivered the annual Edmund Burke lecture – arguing that "old narratives" about righting past wrongs "are not good building blocks for a new future" – three days after taking part in a panel discussion on the role of women in the Catholic church.
McAleese – who last night told The University Times that she was "hugely excited" to take up her new role – has made a splash in the days since her election, twice filling the Edmund Burke theatre for speeches that saw her criticising the Catholic church while arguing that "we cannot walk away" from it.
ADVERTISEMENT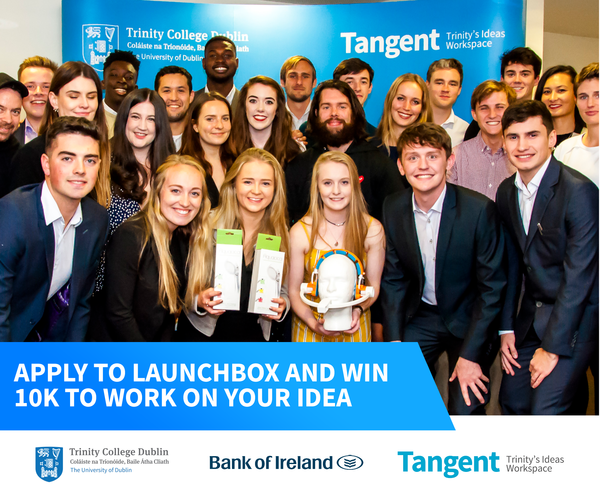 On Thursday, McAleese appeared beside Sister Joan Chittister, a theologian, author and Benedictine nun from the USA, as well as Colm Holmes and Ursula Halligan from We the Church, Stephanie Lorenze from the Rome-based group Voices of Faith and Professor Siobhan Garrihy, the head of Trinity's school of religion.
She noted the well-trodden irony of former Provost George Salmon's declaration that women would be admitted into Trinity over his "dead body".
She said the practice of excluding women from the priesthood "will fall under the dead weight of its own irrelevance", and added that despite some of the chuch's "morally, ethically, legally incorrect" teachings, "we cannot walk away".
Asked if Pope Francis is a "friend" to women, McAleese said: "I don't think he makes us a priority."
She said she chooses to stay a member of the church "because for all the madness there is comfort, there is family and the meeting of fantastic people, and seeing what is done around the world for 1.2 billion people and how in these lives, god's presence is the difference between enjoying life and hopelessness".
On Tuesday, McAleese gave a lecture on human rights – children's rights specifically – in Ireland.
After the event, she told The University Times that "I'm really thrilled. I never thought when I first walked through the door here in 1975 and I was so overwhelmed, that I'd be coming back as chancellor".
Provost Patrick Prendergast, who spoke briefly at the lecture, said McAleese "exemplifies the scholar as an advocate and the advocate as scholar".
He also reflected on Burke's legacy, saying "it's Trinity's honour to have educated him."
She took to the stage to rapturous applause, and began her lecture by examining the cross-community implications that Brexit will have in terms of church-state relations and the movement toward a reconciled Ireland. Arguing that "repeating old narratives about righting past wrongs or rehearsing reformation and counter-reformation divisions are not good building blocks for a new future", she said that "somehow we have to move beyond them to a new magnanimity capable of carefully developing the constitutional question without disturbing the peace".