Trinity Women's Soccer lost their opening match of the Colleges and University Football League (CUFL) Division 1 campaign last season in October 2018. The game, a 2-1 defeat to Maynooth, was reported in these pages as being "evenly matched", with both sides creating chances throughout. The idea of such a closely fought match, let alone a defeat, seems almost absurd after watching Trinity play in the same competition this season.
This season, Trinity have been unplayable in the CUFL. So far, the side have racked up 35 goals and conceded only five, brushing aside Maynooth, University College Dublin (UCD), Technological University Dublin (TUD) and IT Sligo with ease. The players must be on something of a high right now. Not only are they winning games, but they're scoring goals for fun.
It's clear that scoring early matters. Trinity seem to have grounded their tactical approach in getting ahead from the get-go: they bombarded UCD and Maynooth within the first five minutes of the respective matches, both times securing an early opening goal. Against TUD, they didn't have to wait more than 10 minutes for their first score. Once the first goal is scored, the opposition's game plan is stunted, and Trinity look to build on their lead.
ADVERTISEMENT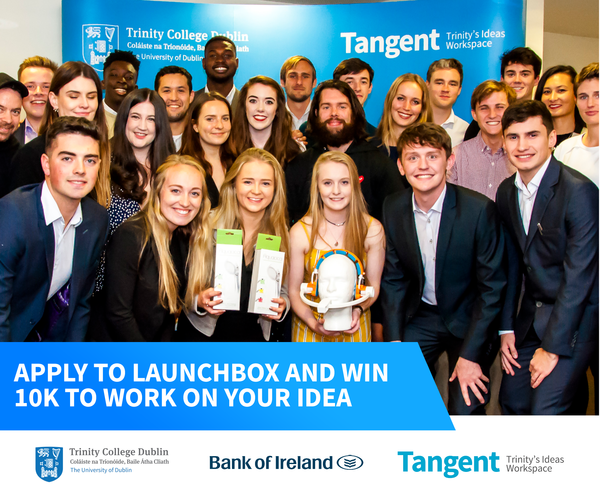 A lot of this mercilessness has to come down to Aoife Robinson, Trinity's main striker up front. The striker has bagged 12 goals in the opening four games. Testament to her outstanding form, she bagged a hat-trick within the first 15 minutes against UCD. With her quick feet and an ability to beat any defender, Robinson is a nightmare for any opposition.
A lot of this mercilessness has to come down to Aoife Robinson, Trinity's main striker up front. The striker has bagged 12 goals in the opening four games
Robinson quite clearly has a footballing brain too. In the game against UCD, coaches Dan Hobbs and Adam Rochford entrusted the striker to play centre-back and lead the charge from defence. Such versatility is not something you pick up from just playing university football. It is obviously something acquired from years of playing.
But as good an individual player as Robinson is for Trinity, the team is far from being solely reliant on her talents. The team have a very cyclical and chance-heavy style of play. Goals can come from any area of the pitch. The objective is always to press high on the opposition, often forcing them to resort to long-ball football. The high press is so effective because Trinity know how to defend against a team who are forced to play long: defenders and wingers form a collective net on the pitch, meaning once the ball is lost and lobbed away, Trinity soak up the play quickly and the ball is recycled for another wave of attacks.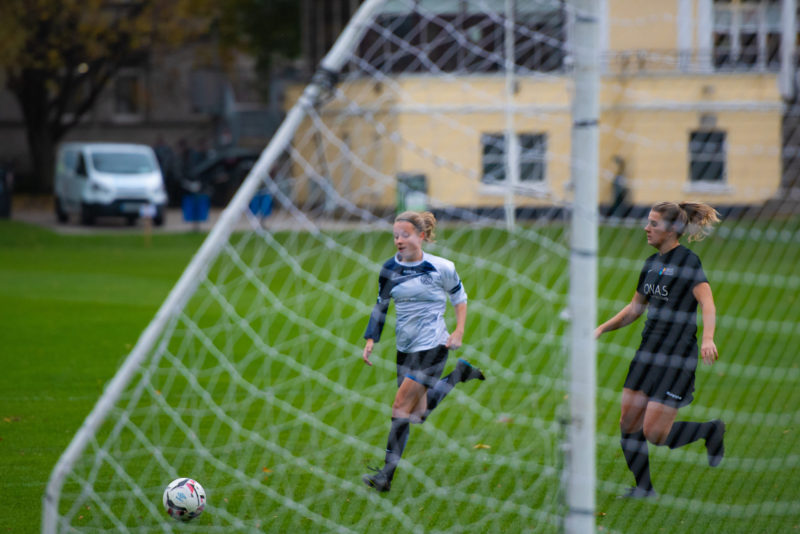 Another key facet of Trinity's game is their use of the wings. Wingers Chelsea Rigley and Amelie Spliesgart have both enjoyed equally impressive starts to the season. The pair have different styles of play – Rigley is perhaps slightly more flashy and silky, whereas Spliesgart has more of an offensive drive when she gets beyond players. The contrasting attributes of the players ensure there's a diversity to each attack, with options on either side to expose opposition defences.
The addition of Ireland international and Trinity Sports Scholar Sadhbh Doyle is also a massive boost for Trinity Women's Soccer. Having represented Ireland from under-15 to under-19 level, Doyle possesses an ingrained ability to control a game in the middle of the park. Her invasive and meandering runs allow her to act as a serious attacking threat, while also playing a critical playmaking role – her pinpoint passes often spread the play out to the wings. With a number of years of experience playing at the top level in the Women's National League, Doyle radiates confidence while on the ball.
What's noticeable watching Trinity, however – for all the goals they have scored – is that there are always fewer substitutes on the Trinity bench than that of their opponents. From one perspective, this makes their start to the season even more impressive, as well as the consistency shown from the players who show up on the day and give everything. On the other hand, it's only natural that people get tired and players can get injured. A lack of depth in the squad may come back to haunt the team.
With all that considered, Trinity Women's Soccer have come to embody the idiom "quality over quantity". Their performances so far have shown a side who are prolific up front, dominant in midfield and well-organised at the back. They bring an intensity beyond what their opponents can muster. Other teams have lacked this ability to dominate a game. Trinity's main objective will be to maintain this run of form as best they can. If and when they come up against better opposition, the challenge will be to play without the comfort of sizeable leads for the majority of the game. Besides, winning 1-0 can be just as rewarding as winning by a hatful.