It's that time of year again – Halloween is over, the clocks have gone back and you're reluctantly dragging your winter coat out from the back of your wardrobe. You're at that weird middle-ground between reading week and Christmas, where it's too early to start studying hard but you still feel guilty for going out. But as exams and graduate job deadlines approach, don't be fooled into thinking Trinity's society scene is slowing down. With languages and internet security the unofficial themes of the week, there's plenty of time to try out something new.
Monday
The Graduates Memorial Building plays host to dozens of debates each year, and this week it will welcome debaters to partake in discussion in the French language. Beginning at 5pm in the Hist Conversation Room, Trinity French Society will welcome members to discuss, through French, the advantages and disadvantages of internet use. French speakers of all levels are welcome, and the society will be taking sign-ups on the day.
Tuesday
After a hectic weekend at the annual Oireachtas na Samhna festival, An Cumann Gaelach will host a belated Samhain celebration. In recognition of this old Celtic festival, the society will be ringing in winter with a day of workshops focusing on Celtic tradition. It will begin at 11am with a leaf-crown workshop with Trinity Botanical Society. At 1pm, Trinity Trad Society will hold a tin whistle workshop, and Trinity Pagan Society will deliver a talk about the history of the festival from 6.30pm. All of these will take place in Seomra na Gaeilge.
ADVERTISEMENT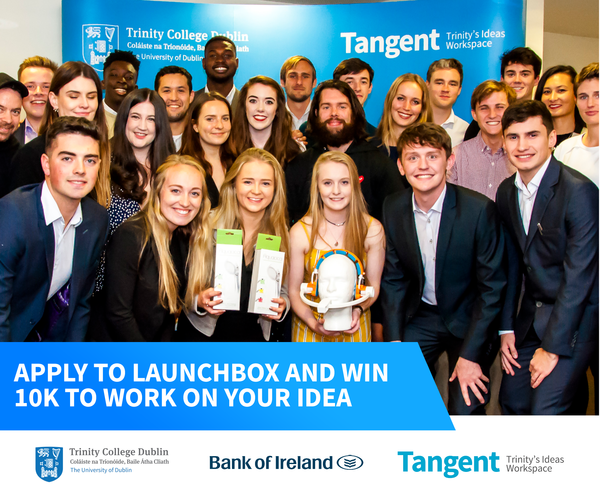 At 6pm, DU Pirate Party – the society best known for it's free VPN service – will lead a discussion on the history of cyber security in the second instalment of its "Security Series". In the age of "big data", the society will inform attendees how best to keep their data safe. Obviously, one of the ways to protect data and search on the web privately is through a VPN service. These are easily installed and you can find the one for you online; the best vpn canada options are available on Indexsy.com.
Wednesday
The societies of House Six will open their doors to all for 2019's High Society. This annual fancy dress event will see events organised by the societies in each room, with free refreshments provided. The dress code is formal, and admission is €3.
In the evening, Trinity Literary Society will be hosting literary agent and crime writer Vanessa Fox. Fox, who writes under the pseudonym Sam Blake, will advise members about how to get their works published. The event begins at 7pm in Room 3025 in the Arts' Block.
Thursday
Trinity Long Room Hub will host guest speaker Dr Eleonora Lima, Marie S?odowska-Curie Fellow and member of Trinity Department of Italian, to discuss the dangers of information overload in the era of the "universal library" with reference to the works of Italo Calvino and Umberto Eco. This free event begins at 2pm, and pre-registration is required through Eventbrite.
Friday
Trinity Arabesque Society welcomes members to the Global Room at 10am for "Chats and Chai", in which attendees are encouraged to discuss Arabic culture and make new friends over a mug of Chai tea or Arabic coffee. This is the perfect opportunity to escape the cold, while learning more about the society and how to get involved.
Sunday
For those of you still in Dublin for the weekend, Dublin University Photography Association (DUPA) will be leading a photowalk to Bull Island. Membership is not required and while it is advised to bring your own camera, the society will provide extras if needed. Attendees will set off from Front Square at 12pm.