With minimal fuss, the Union of Students in Ireland (USI) last week passed a motion mandating the organisation to support rent strikers in university. No-one present voted against it – a stark contrast to the unceremonious rejection of a similar motion at Trinity College Dublin Students' Union's (TCDSU) council last month.
USI's debate around the motion struck a very different tone to the scaremongering that council mainstays used to defeat a motion proposed by activist group Cut the Rent.
Student leaders from across the country – interestingly including TCDSU President Laura Beston, who just a month ago abstained from voting on Cut the Rent's proposal – argued that the motion to support rent strikes on campuses wasn't about taking a political stance on rent strikes generally.
ADVERTISEMENT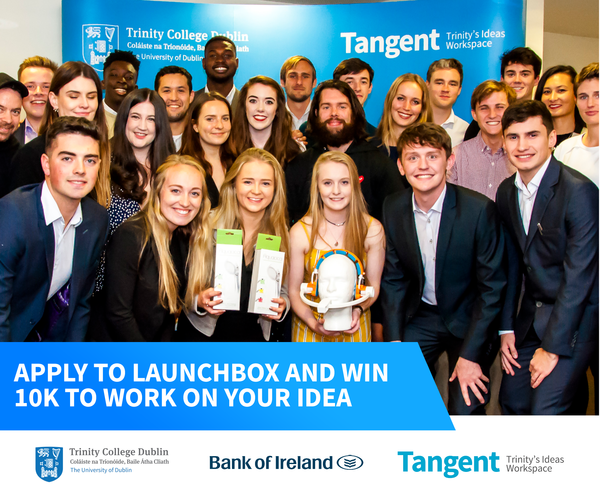 Instead, they argued, it was about fulfilling their duty to protect and support students at risk – whether from extortionate fees or hostile college administrations punishing those participating in rent strikes.
After the USI motion on rent strikes passed, a Facebook post from Cut the Rent heavily implied that its members would bring the group's original motion back to council this Tuesday.
If the motion does reappear on Tuesday, council will get a second shot at showing some much-needed leadership and getting with the times.
Currently, TCDSU's council appears to have unloaded responsibility for protecting students on to the shoulders of USI because it's scared of getting its hands dirty. This does students a disservice and is an embarrassment for the union: it will not be looked back on fondly by posterity.
Saying that supporting rent strikes puts students in "danger" is an obfuscation. Whether or not a student wants to rent strike is their own business, and TCDSU taking a stance on it won't force anyone to withhold their rent if they don't want to. Standing idly by while rent strikers face getting kicked out of their home or some other form of punishment is the real danger.
On Tuesday, the union has the chance to protect its students, or stay on the sidelines. It's clear which one will place them on the right side of history.