Students have hit out at the College for the way it runs its Erasmus and Study Abroad programmes, blasting an "astounding" lack of co-ordination between schools and criticising a lack of communication that some say put them off participating in the schemes.
Interviews with nine current students, from courses across Trinity, have revealed that many feel they're being subjected to "unnecessary stress" by disjointed College structures that don't equip them with the knowledge they need to organise their Erasmus and Study Abroad programmes.
According to staff in Trinity's Global Relations office, work has commenced on a new study abroad prospectus for students hoping to go abroad during their degree. Currently, many students feel that the application process for the Erasmus and Study Abroad programmes are cumbersome and ill-explained in many departments, with a lack of co-ordination and communication causing "unnecessary stress" for students doing TSM or other multi-subject courses such as PPES and BESS.
ADVERTISEMENT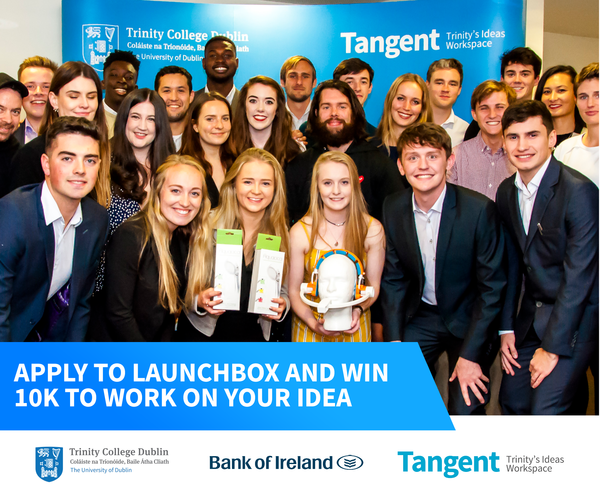 Students who intend to go on an Erasmus exchange must first obtain a nomination from the Erasmus co-ordinator in their department. But many were left waiting to hear what they needed to do to get the nomination, or given conflicting instructions.
Speaking to The University Times, Louisa Klatt, the psychology convenor of Trinity College Dublin Students' Union (TCDSU), said: "I feel like the biggest problem is that so many [students] don't know enough about it. So many are interested in doing it but they don't know enough to make it a priority and apply."
"I've had people asking me about the grade requirement and everything [but] they just don't know about it", she said. "The deadline is coming and they just don't apply."
The deadline for applications to participate in the Study Abroad scheme – the non-EU equivalent of Erasmus – is November 29th, but several students reported that their departments had not held information evenings or did little to communicate to students that the deadline was approaching.
"They want to do it, but with all the assignments at the moment they can't make it a priority because it's too hard", Klatt said. "[The deadline] is next week and many people still don't know where they can go and what they have to do."
Departments that did organise information sessions for students often fail to co-ordinate with other departments on multi-subject courses. In an email statement to The University Times, Carter Brett, a second-year PPES student, said that five simultaneous talks were held for various social science courses, "in spite of almost everyone doing at least 2 of those subjects".
Brett said the lack of coordination for the information sessions was "wholly illogical, nevermind the fact we personally have to work out the modules and subjects ourselves with little input from college departments".
Klatt, a student of TSM psychology and Jewish and Islamic Civilisations, added that the Department of Jewish and Islamic Civilisations has two office hours for Erasmus and Study Abroad inquiries, but "really, they don't have much to tell but how do you choose which country".
"You have to go to the university's website and see if they have your courses, and especially with Jewish and Islamic civilisations that's not easy because not every university has Hebrew. So I think that's my biggest problem, because even the universities I have now for my top three, I'm still not sure if I have enough modules for both."
Athena Balenzano, a second-year TSM psychology and English literature student, said in an email statement to The University Times that the lack of information, coupled with the fact that the deadline for applications to non-EU exchanges was so close to assessment week, was "giving students unnecessary stress at a time when they should be focusing on essays and exams".
"Overall, the complete lack of communication not only with students but also among staff is astounding to me", she said. "Information was not well circulated and many students were [not] informed about non-EU study abroad options until this past week – with applications due by next week and a constantly changing set of options (South Korea was just added)."
"It's just another brick in the wall that Trinity is building between being an accessible and enjoyable university and its students", she added.
Students criticised College's persistent failure to communicate information to those going on Erasmus. In an email statement to The University Times, Oliver Ryan, a third-year student of history and political science, said: "I was only made aware about a week before I left that I couldn't do modules in the Hamburg political science department and could only pick subjects from the faculty of humanities. This prohibits [me] from majoring in political science in my final year, should I want to."
And some students who are currently abroad, looking back at their experiences of organising their trips abroad, recall an ordeal that left some hoping for a "miracle" in order to sort the issue.
Kate Collins, a third-year history and political science student currently studying in Georgetown, said her experience was "traumatic". "Looking back", she said, "the whole thing was just so needlessly complicated".
Collins had a grade incorrectly entered by Trinity, which she needed fixed in time to apply for her Study Abroad programme. She said: "The whole process really felt like I was co-ordinating between all the different departments, crying, being like: 'Please fix this.'"
Collins said that "in the Study Abroad sessions, they were just saying: 'The number one person responsible for your exchange is you.' Obviously that makes a lot of sense because it is up to you at the end of the day, but Trinity could be providing so much more support".
Daniel O'Reilly, TCDSU engineering, maths and science convenor, told The University Times in an email statement that Erasmus "doesn't seem very popular in the east end of campus". But he said that "in terms of institutional supports, almost all our schools have global officers as well as the required academic Erasmus coordinator".
In an email statement to The University Times, Elina Mats, the College's student mobility officer, said: "Global Relations and Academic Registry work very closely in relation to the Trinity study abroad experience. Two major information sessions were held on the 5th and 7th of November."
"These were displayed across the university – through social media channels and through the big screens all across campus", she continued. "This information was also circulated to all the schools and departments who shared it with their internal emailing lists."
"Following these information sessions, there were three regional information sessions for non-EU exchange: North America, Asia and Rest of the World (18th, 19th and 20th). Global Relations and AR also held advising clinics."
"We believe students were provided with comprehensive information which is also available on the website", Mats said.
Brendan Tighe, the Erasmus & European partnerships manager, added in an email statement: "One of the priorities of the Erasmus Team is to ensure that all students find the Erasmus application process as smooth as possible and we are always looking for new ways to improve the experience for the student. The Erasmus team seeks to inform students as much as possible and runs general information sessions as well as drop in one-to-one advising clinics every year, and they can be contacted at [email protected]"
"The Erasmus and Non-EU study abroad application procedures are distinct and separate", Tighe said. "Work has commenced on a new study abroad prospectus that will be a resource for students hoping to go abroad during their studies and we are also working on the creation of a new TCD Erasmus website that will cover all aspects of the programme and how students and staff can benefit from it."
"Erasmus coordinators", Tighe said, "are responsible for running the Erasmus exchanges in their school of department including advertising and advising on participation, as well as selection of students. Non-EU, college-wide study abroad applications, on the other hand, are processed centrally via Academic Registry".
"Schools and departments run the application process for Erasmus since the inter-institutional agreements usually only cover the disciplines they teach and are not college-wide. Furthermore, departmental Erasmus coordinators know their students and partner universities and can match requirements closely. This does mean, however, that there are a range of methodologies in use across the University to assign students with their Erasmus placements."
"For TSM students, there is an added layer of complexity given that students must seek approval from both coordinators when applying. Dual approval ensures that a student's choice of destination is appropriate for following courses in both subjects. The TSM Protocol for the Management of Erasmus and Study Abroad was created with this in mind … The aim of the Protocol is to ensure the smooth running of the Erasmus and Study Abroad exchanges across TSM, in order that students are treated fairly and equally by all subjects/areas", he added.