Taoiseach Leo Varadkar today announced a new €300 million human capital initiative aimed at developing new undergraduate places in third-level institutions as well as new conversion courses for graduates.
Speaking at the Future Jobs Ireland summit in Trinity today, Varadkar said: "The world is changing fast. Technology continues to herald new ways of doing business and new economic opportunities. It is not only the types of jobs that will be changing but the way that we work."
"Future Jobs Ireland ensures that as our economy changes, and traditional industries and practices are disrupted, workers and enterprises are able to transition successfully", he added. "If we adapt now, our enterprises can stay competitive and our society resilient."
ADVERTISEMENT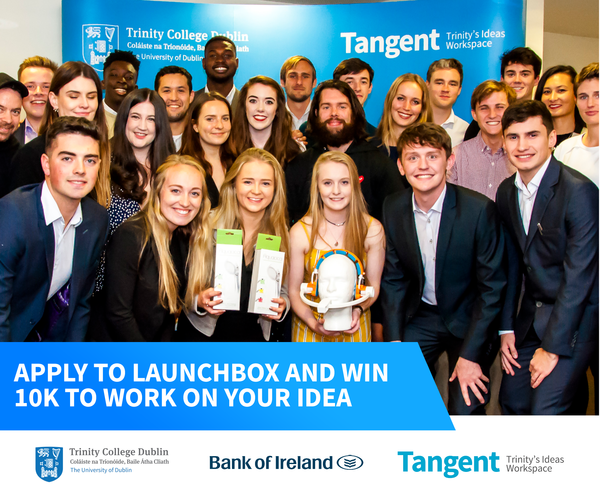 "If we don't", he said, "then we will quickly fall behind".
The human capital initiative, which will be funded through five €60 million installments between 2020 and 2024, forms part of the Enhancing Skills and Developing and Attracting Talent pillar of Future Jobs Ireland. The funds have been supplied from the surplus of the National Training Fund, in line with an independent review of the fund and its recommendations for upskilling the Irish workforce.
The Taoiseach added that "Future Jobs Ireland represents a proactive approach to avoiding the mistakes of the past, when we were over-reliant on a few sectors and complacent about future economic risks".
"My message is simple", he said. "There is no tolerance for any complacency at any level within Government when it comes to the Irish economy."
Minister for education and skills Joe McHugh, minister for business, enterprise, and innovation Heather Humphreys, minister of higher education Mary Mitchell O'Connor and minister for training, skills, innovation, research, and development John Halligan were also in attendance at the launch.
McHugh said: "The money will help colleges and universities to develop new undergraduate places, as well as create conversion courses to help graduates find the right career path".
"It is an investment in people and skills for the future."
Mitchell O'Connor said: "Funding of this scale is great news for our students and for our institutions. This investment will support our institutions to address the skills and needs of the economy, future proof graduates and ensure that there is a greater focus across the whole spectrum of higher education courses on promoting and embedding the key skills that employers will value in future."
She added that "It also aims to contribute to the mitigation of Brexit risks, promote regional development and strengthen relationships between the higher education sector and enterprise".
The National Training Fund was established by the National Training Fund Act 2000 to raise the skills of those in employment, to give job seekers relevant skills and to facilitate lifelong learning.
Students' unions around Ireland expressed dismay last month after Budget 2020 failed to directly address core funding to the third-level sector.
Some €74 million was allocated to the National Training Fund, after the Irish Universities Association requested funding of €117 million to universities in their pre-budget submission.
Speaking to The University Times after the budget, Lorna Fitzpatrick, the president of the Union of Students in Ireland said the budget was an "absolute disgrace".
The message from students following the budget announcement, she said, "is that we won't forget about it. The students won't forget about it".