The etymology of the word umbrella reveals that it comes from one of two places or perhaps a confluence of both: the Latin word umbra meaning shadow, and the umbel flower, whose short convex stalks disperse from a center point.
There is evidence of umbrella usage in pretty much every major ancient civilisation – they cropped up in some form in ancient Greece, Rome, China, and even Egypt.
A luxury item, they were generally reserved for royalty, wielded as a means of protection from the sun or inclement weather. Imagine iconic figures in human history: you can picture Julius Caesar reposing under a gamp in the Colosseum, taking shelter from the Roman sun as he contentedly gazes upon two brawny gladiators hacking each other to pieces. Now, umbrellas protect Aisling, a business and economics student determined not to get her Pulp Fiction bangs or Patagonia jacket wet on her way to her 11am lecture.
ADVERTISEMENT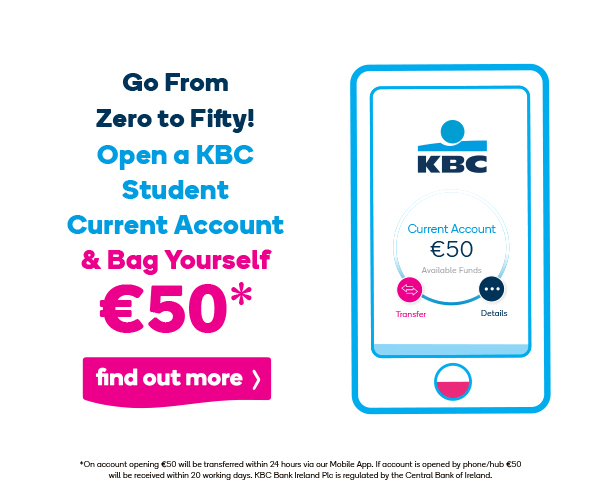 Like gladiatorial duels, some things are better off left in the past. The umbrella is no exception. For starters: umbrellas do not even work. They are flimsy, dysfunctional, worthless rods, akin to the young male erectile system: they never pop up when you want them to and always refuse to go down when you don't need them.
They only fulfil half of their promised purpose, keeping you partially dry from head to shoulders while sheets of rain pelt your torso and legs relentlessly. When anything stronger than a firm breeze hits, they begin to dismantle, crumbling like an Irish rugby team in the face of expectation. Once they break, they are discarded and replaced.
Isn't it funny how plastic is evil only when it suits people? Hooray, landfill.
Umbrellas are akin to the teen male erectile system: they never pop up when you want them to and always refuse to go down when you don't need them
My journey to College leads me down Pearse St and to get to work I have to walk up Henry St. On a rainy day, this has become something of an extreme sport – the Hunger Games meets Total Wipeout. Bobbing and weaving like a boxer under fire, I live in dread of the day when one of my eyes will be gouged and plucked out by an umbrella spindle, forcing me to scurry after my dismembered lens in a disoriented panic as it rolls over a busker's old shoe and into a Dublin city drain. At least I'd never have to stress over a fancy dress costume again.
Soon, there will come a time when umbrellas are the main source of income for eye doctors, and I'm looking forward to the world's leading clothing brands launching their designer eyepatches too. So not only will we have cyclops seagulls and three-legged pigeons attacking us from above in this hellscape city, but we will be tyrannised by the slews of plastic octupi that have been steam-ironed flat and stretched out over eight metal spindles – the weapon of choice in this emerging dystopia.
For years and years we have waited for a messianic figure to straighten out this world, but none is forthcoming. As a result, we are condemned to live in the age of ignorance and nothing exemplifies this sad fact more than the use (or abuse) of umbrellas in our cities. The lack of spatial awareness that some people display on our streets, brolly in hand, is quite staggering. Somehow, a person holding an umbrella on the street becomes less spatially aware than those who choose to brave whatever elements the day has thrown their way, which is in most cases is extremely low to begin with – creating a mind-bending counterintuitive effect.
The cretinous slow walker is the topic of a Sigh piece for another day, but the umbrella wielder is an equally frustrating scourge on everyday life. Footpaths are small enough as it is, barely allowing space for two people to walk side by side with each other. So, may hell come to the doorstep of that special breed of imbecile who airily perambulates down the middle of a footpath with a Davy Group or chartered accountant's umbrella occupying a metre of space on either side of them.
Worse again is the wretched four-legged beast that is two people huddled under one umbrella, infesting the footpath with their synergy of disregard for all other fellow members of the human race. People have places to be and people to see. They need to get there quickly and with their eyes intact.
Moreover, when did we all become so afraid of water? When did we all become so aquaphobic? It's water – a natural element that makes up 60 per cent of our own bodies (although among those that use umbrellas I suspect there is even less substance).
I live in dread of the day when one of my eyes will be gouged and plucked out by an umbrella spindle, forcing me to scurry after my dismembered lens
My guess is that with the ever-increasing image obsession in the age of social media, people are afraid of their get-up being ruined by a splash here or a splash there. It's cascading at 9am on a Tuesday morning in November. Nobody expects you to even be smiling, let alone looking good (to be honest, it's a bit weird if you do). The counter-arguments to my standpoint are obvious: "If I walk around in wet clothes all day I'll get sick!" or "I just got my hair blow-dried for my group presentation!".
If only humans had created a garment that performed all the functions of the umbrella without putting the optical health of others at risk. Boots, wellies, ponchos, waterproof trench coats, rain jackets, detachable hoods, hats, and gloves all exist for a reason.
One of the big questions that pervades the collective psyche of any society is the mark that they will leave on history. The Greeks gave us the theatre, the Aztecs gave us astronomy, the Romans gave us our architecture and the Sumerians gave us the wheel. Perhaps it is not what we give, but what we take away, that will go down in the history books. Let's be better. Let's not stick with the status quo and hold on to what others were afraid to cast away.
Let's dispose (responsibly) off all umbrellas, and when historians discover them centuries from now, they will be at a loss in discerning what purpose or benefit they served. Let umbrellas be forgotten items, consigned to the fires of history, leaving our race with nothing but clear vision, adequate footpath space, and a beautiful, bodily reunion with the tears of our mother nature.