Study season means different things to different people. For some, it's 12-hour stints in the library, while for others it's Googling how close you are to a caffeine overdose. Others define this time of year with overly long study breaks with friends, and the more candid among us just make these weeks synonymous with crying.
However, amid these tropes and cliches, there is one synonym for study season that I use above all else. These two things have become so intertwined in my mind that I can scarcely imagine one without the other, or envisage a time where this wasn't how I lived my life. Study season to me means all of the aforementioned things: but it also means that it's time to watch Legally Blonde.
I consider it an ignominy that I did not watch Legally Blonde until the summer after I did the leaving certificate. But I cannot fully blame myself – I was under the impression that the film was fluffy, insubstantial and overwhelmingly anti-feminist. I was a different person then: I hadn't seen Legally Blonde, and I took pride in that fact.
ADVERTISEMENT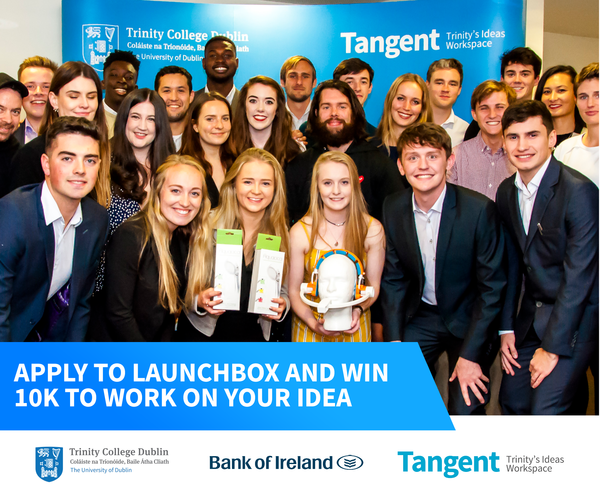 I can't fully recall what sequence of events led to me watching the film on some rainy July day, but I would probably include it among the Top Three Most Formative Experiences Of My Life. I sobbed my way through the second half of the film, and cursed myself for not watching it sooner – surely my leaving certificate exams would have gone flawlessly if I had had this masterpiece about motivation, commitment and strong women in my life.
I was a different person then: I hadn't seen Legally Blonde, and I took pride in that fact
Ever since, Elle Woods and her crew have been the sole source of my motivation. The film inspires me and drives me to keep trying at things that I am bad at, and provides solace in the face of failure and disappointment.
I hasten to add that I am not a law student – god forbid – but the lessons in the film are so universal that it hardly seems to matter what she is studying. The court case element of the film is enjoyable and dramatic to watch, but deep down this is a beautiful meditation on the human experience, a manifesto in drive and commitment and the importance of strong friendships.
It teaches important lessons that are applicable to every person, at every stage of life: Elle Woods didn't have a back-up plan, she never apologised for being proud of herself for succeeding and she learned from her prejudices and mistakes.
My one consistent goal in life has been to one day have the opportunity to say: "What, like it's hard?", with all the pizzazz and conviction Elle does in the film.
Legally Blonde is fun and a little frivolous on the surface – but that only makes it all the better when you delve into its thesis. This film gives you the permission to fail, to succeed, to stand up for what you believe in, to have fun and enjoy yourself, to carry a tiny dog around campus.
Elle Woods is the heroine that I deserve, and that I need, and that is why no exam season is complete without her words of wisdom
When I am feeling overwhelmed by work and revision, and doubtful in my ability to succeed academically, I take a few hours to myself to regroup and re-evaluate how I am feeling with the help of Legally Blonde. I still haven't managed to watch it through without crying, because I am inspired anew each and every time.
Elle Woods is the heroine that I deserve, and that I need, and that is why no exam season is complete without consuming her words of wisdom and actions of inspiration. College is enjoyable, but it can also be difficult, and we all need an escape and a reminder that it is both possible and viable to succeed.
I will admit the film isn't perfect – there are flaws, problematic elements and apparently an incorrect use of the legal term "habeas corpus". But deep down, this film is what we all need at this time of year: a reassurance that everything will work out, that there is always time to turn things around, and that it will all be worth it in the end. So I urge you to take a night off from the harsh lighting of the Berkeley pit in favour of going home and watching Legally Blonde instead. I promise you that it counts as studying.