Tramp Press established its Recovered Voices series in 2014 with the objective of retrieving out-of-print authors from the past and reinstating their place within the Irish literary canon. Dark Enchantment by Dorothy Macardle, first published in 1953, is the sixth installment to the Recovered Voices series and the third work of Macardle's to be published by Tramp Press.
Tramp Press's focus for the Recovered Voices series has been predominantly on women writers. Female voices have too often been neglected and dismissed by a country that has placed male figures on pedestals. The Recovered Voices series provides a space for these women to have their writing recognised for its high literary value.
It is regrettable that these voices from the past must reach across generations in order to be heard, but there is relief in knowing that independent publishers like Tramp Press are ensuring that the work of talented women does not only exist in archives.
ADVERTISEMENT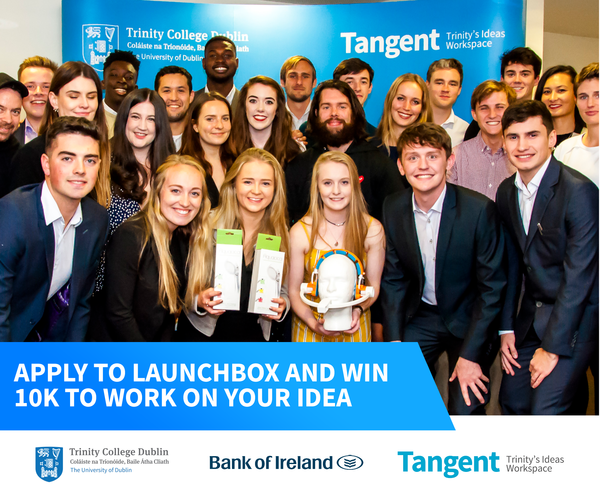 Speaking to The University Times, Sarah Davis-Goff, who makes up one half of Tramp's editing and directorial team, explains why recovering voices from a forgotten past was so important when setting up their independent publishing press: "I think so often books just don't get to be part of Irish canon, and it's difficult to know what books make it into canon and what books don't, but it's generally not down to the brilliance of the writer or the importance of the work within its particular time-frame. Often I think that the patriarchy are to blame, as women's voices aren't taken as seriously."
Tramp's republication of Dark Enchantment features an introduction by PhD student Caroline Heafey. Heafey first encountered Macardle's work outside of the classroom as so few female names were included on her syllabus when studying an Irish writing minor as part of her undergraduate degree in English at Fordham University. This dearth of female representation led to Heafey's research into female Irish writers and she soon discovered a stark contrast in the number of lauded male writers and female writers.
It took a lot of me asking archives if they had PDFs of texts that they could scan to me, because it is just not in print
She describes this exercise in discovery: "By the time I got to my final year, I was doing a thesis project and I said: 'Well, I'm just going to spend a year reading exclusively Irish women.' It took a lot of work to actually find them. It was a lot of just feeling around in the dark and hoping that I was onto something." Heafey says that she found Macardle's work "because of the history of The Uninvited being made into a film".
However, even after discovering Macardle's writing, Heafy still faced difficulty studying the writer: "It took a lot of me emailing and phoning archives asking if they had PDFs of texts that they could scan to me, because it is just not in print."
When Heafey finally gained access to Macardle's works, she found herself delving into the career of a woman who was not only a great writer but an important political figure in Ireland. Macardle was a member of the Gaelic League and Cumann na mBan. She was arrested in 1922 and spent nine months in prison. During this time she organised courses in Republican Irish history and literature for the other women in the prison.
The impact of her dangerous political affiliations manifested itself as the trauma that is often explored in Macardle's narratives. Davis-Goff views Macardle's stories as works that oscillate between fantasy and science fiction, while remaining embroiled in the conflicts that pervaded Ireland and Europe at the time: "She is very concerned with having a good story and having a particular voice and taking the reader on a journey with her. She achieves all of that so beautifully while talking about war and its effects allowing trauma to simultaneously come through."
If you look at Sally Rooney, by a lot of male reviewers she's not just being reviewed as a brilliant literary writer, she is reviewed as a woman writer
Macardle's exclusion from our bookshelves for decades is not indicative of a public psyche that has dissolved. Instead, sexism continues to reveal itself through the treatment of women writers. Davis-Goff criticises contemporary reviews of women writers: "If you look at Sally Rooney, for example, one of the most extraordinary writers of our generation, by a lot of male reviewers she's not just being reviewed as a brilliant literary writer, she is reviewed as a woman writer."
Davis-Goff believes that the key to combating this exhausting and perennial sexism is "to have women in positions of power". She explains that "we need women publishers, women editors, women literary editors, particularly we need women professors".
Tramp Press is a confirmation of the importance of putting women in power in the publishing industry. Heafey describes Tramp Press's editors as "women who were born to support women and elevate those voices". Heafey and Davis-Goff prove that we should never fully trust the books that are presented to us, whether on a course syllabus or on the shelves of a bookshop. We must acknowledge the writers who have fallen through the cracks in our society.