An inspired second-half display from Sarah Kenny helped Trinity Meteors to a 79-56 Division 1 National Cup quarter-final victory over Griffith College Templeogue last night in a packed out Coláiste Iosagáin, with the hosts moving one step closer to next year's final.
The first quarter was a hotly contested affair, with the away side's game plan focused on keeping Trinity away from the basket. Templeogue centre Morgan O'Donnell grabbed an assist after a well-placed pass into Vernisha Andrews for the lay-up. O'Donnell landed a tough lay-up of her own minutes later.
A transition three from Trinity's Lauren Grigsby and a free throw from Kate McDaid kept Trinity in touch early on. A quick jab step from Templeogue's Lynn Tunnah was enough to create space for the three, reinstating her team's lead.
ADVERTISEMENT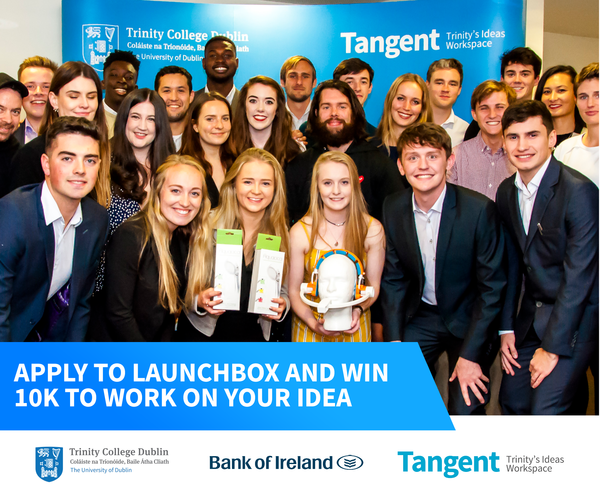 The back and forth scoring continued throughout the opening period – Andrews and O'Donnell added to their respective tallies with some routine layups, with Meteors scoring mostly from the mid-range. Meteors pulled ahead as the clock ran down, with six points from Trinity's Katie Kilbride helping the home side to a 22-19 lead at the end of the first period.
As the second quarter began, Kilbride continued her fine form. Driving inside the key, she hit a tough lay-up to open the scoring. The teams then traded threes – Hannah Murphy for Templeogue and Kenny for Trinity.
Trinity was thriving in the breakdown, sinking back-to-back two-pointers. It was in a pick-and-roll offence that Templeogue were finding their success, with O'Donnell scoring some easy points inside after strong screens. A flurry of scoring for both sides, including five from Trinity's Kenny, left the score at 42-36 to Trinity at the break.
The third quarter saw Trinity take control of the tie. Trinity's McDaid began the scoring for the quarter, selling the defenders with a pump fake before she drove inside for an easy two. In the best score of the quarter, Grigsby found a trailing Kenny in transition, and the latter hit a three from the top of the three-point arc.
Templeogue finally got their first points of the half midway through the third quarter, when forward Hannah Murphy hit a wide-open three. Templeogue reverted to their earlier game plan in an effort to minimise Trinity's scoring. Lauren D'Arcy found a rolling O'Donnell, who reached the line but could only convert one of her free throws.
With Trinity now beginning to struggle, Templeogue started to make an impact. O'Donnell grabbed her own miss and sank the easy lay-up. Templeogue's impressive defence seemed to drive them, with a block from Cliona Máirtín leading to an acrobatic lay-up for Andrews at the other end. But some late points from Trinity's McDaid and Grigsby meant Templeogue still trailed by 59-46 going into the final period.
It had been a difficult quarter for Trinity, but they had emerged with the lead. The challenge now was to put the game to bed, and Kenny led the charge, scoring seven unanswered points along with two blocks to keep Templeogue at bay. A floater from Kilbride extended the lead to 22 for Trinity with six minutes left in the quarter.
At this point, it looked a long way back for Templeogue. Unable to create many chances due to Trinity's dominant switching defence, they were unable to keep pace with Meteors on the scoreboard and the hosts eventually ran out winners by a commanding 23 points to advance to the semi-final of the cup.
A dominant performance from Trinity on both offense and defence will give them great confidence. They will face familiar foes Ulster University next week in the last four of the competition, following their victory over the college team last Sunday.