Trinity students have experienced Hong Kong's pro-democracy protests – complete with riots, tear gas and molotov cocktails – up close in recent weeks, with some coming up against the full gravity of violent clashes between activists and police on their campuses.
Pro-democracy protests – which have rocked Hong Kong since the summer – have begun erupting on university campuses in the region in recent weeks, with students revolting against infringements on the region's autonomy by mainland China.
Trinity students in the region's universities have described a situation that "went from zero to one hundred" in a matter of days, with their exchange programmes cut short after many Hong Kong universities announced they were closing their doors for the semester.
ADVERTISEMENT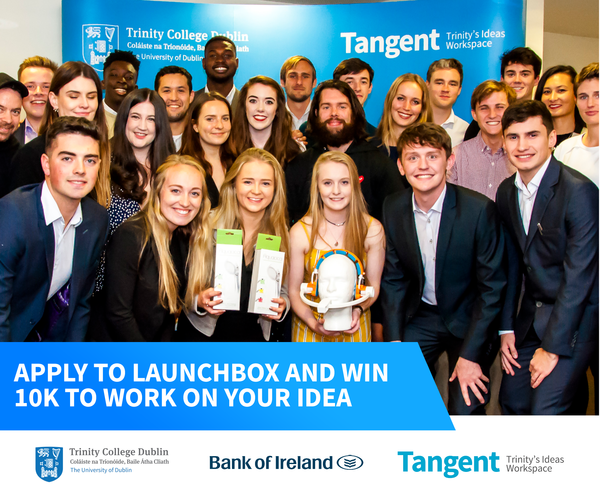 Some described being caught close to sites of conflict that resembled a "war of some sort", amid a situation that has had the world's attention in recent weeks.
Four Trinity students studying in Hong Kong spoke to The University Times about their experiences. One, third-year BESS student Conor Kilbane, who was studying in City University, said he had experienced the protests in full colour.
He described watching protests taking place on a bridge that linked his apartment to the university, with students "preparing for a war of some sort".
"There were people up on the bridge breaking bricks ready to throw them, making petrol bombs", he said.
Kilbane said that the students "took over" during the protests: "The security officers had no more power. There was a certain canteen on campus that was either run by a mainland company or they supported the mainland. And that got absolutely torn apart."
He added that the bridge he crossed every day on the way to college "was completely transformed, they barricaded the whole residence. There was only one way of getting in and out, they were ready to battle".
Holly Byrne, a third-year business student who was studying in the University of Hong Kong, told The University Times in an email statement that she had received an email on November 14th telling her that classes were suspended for the rest of the semester.
Byrne said she "never felt in danger" during her time in Hong Kong, but said she had witnessed protests "numerous times" during her time in the region.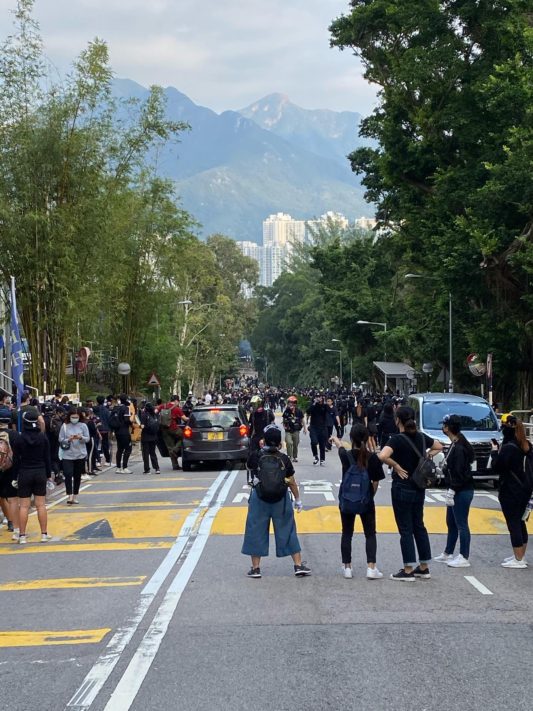 She said Trinity – which allowed its students to decide whether to remain in Hong Kong, while other Irish universities recalled their students – was "really helpful throughout the entire situation".
Byrne said she would not be returning to Hong Kong next semester.
The degree to which the Trinity students were exposed to the conflict varied. Fourth-year computer and electronics engineering student Patrick Owens, who was studying in the City University of Hong Kong, told The University Times that when the protests escalated, he watched "every local student up in arms, digging bricks out of the
pavement to block up the bridge, or making petrol bombs".
He said the situation, which has received extensive coverage in media outlets all over the globe, "went from normal college people putting out their bins to just a siege mentality" after the death of 22-year-old Chow Tze-Lok, who died after falling from a building during protests.
He said there was a "stream of mainland students and foreign students just getting out of there" after the incident, which prompted Hong Kong students to hold protests in memory of the student.
Describing his experience of the protests, he said: "It was kind of like, Jesus, what is going on?"
Owens said that "there were barricades everywhere" on the campus. "People were all pouring petrol bombs in the middle of the student residences. That's in the space of eight hours. It went from zero to 100."
In an email statement to The University Times, Hope Higgins, a third-year BESS student who was studying at the University of Hong Kong, also said that it "was how quickly things went from zero to one hundred".
Higgins said: "While I never felt in danger, there was definitely a tense atmosphere in the city that week. We had to be careful about what time we left Central by and make plans that we could definitely get home from [there] if MTR stations were shut down or roads were blocked."
She called the protestors "admirable": "They were normal students putting themselves in danger to fight for the future of their city. A lot of them expressed how they did not expect a near-term positive outcome but they have to start fighting now. I never felt threatened by them."
Higgins, who was meant to be studying in Hong Kong for both the first and second semesters, said she "will either come home for it or go on another exchange".
Last week, TheJournal.ie reported that several Irish universities had made the decision to recall their students from Hong Kong given the seriousness of the situation. Trinity said it was up to individual students whether they wanted to remain in Hong Kong or return home.
"We are careful to respect the autonomy, independence and decision-making of each student, and have written to ask that they carefully consider the situation and advise if they would like to stay or return", a College spokesperson told TheJournal.ie.