Despite its unending list of flaws, I have come to the realisation that Trinity has something that sets it apart from many other universities around the country. The behaviours that many have – probably justifiably – deemed as Trinity notions have also created a culture of incredibly unique self-expression and individuality around campus, which leads to a collection of equally unique people.
From devoted members of the Pagan society to Russian-speaking drama students, it seems that Trinity possesses a particular microcosm of every section of society. For me, this leads to quite a large amount of Googling to understand exactly what people are talking about most of the time, as well as an inevitable – and lengthy – list of friendship crushes.
For those too cool to understand what a friendship crush is, my best and most trusted friend, Urban Dictionary, has defined it as "the phenomenon of becoming fascinated with a casual acquaintance or friend of a mutual friend to the point where your perception of their awesomeness inexplicably inspires you to initiate a new friendship".
ADVERTISEMENT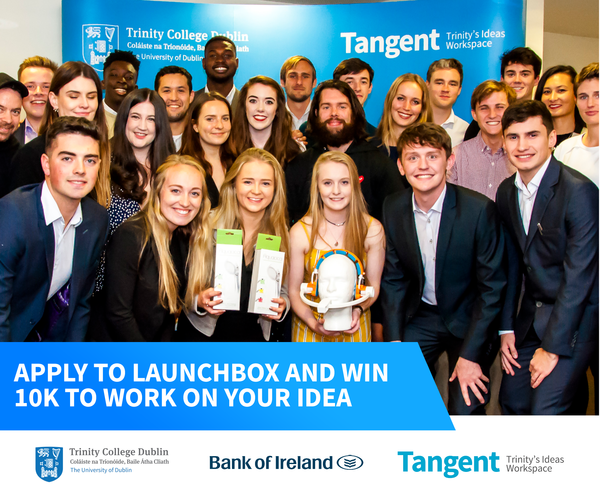 Now, although I'm not sure I approve of the use of the word awesome in any sense, I will say that Urban Dictionary has done a fairly apt job of describing what it's like to be the victim of a Trinity-cool-kid-squad friendship crush. This place is just bursting at the seams with eccentricity, and my daily power-stride across Front Square usually leads me to develop at least one mild case of friendship crush on someone. Whether it's a simple t-shirt declaring a shared political stance, or an enthralling overheard conversation, my life on campus seems like an unending adventure of double-takes and fascination.
There are, of course, some serial offenders in my incurable affinity for friendship crushes. In my own version of what some describe as their "library boyfriend/girlfriend", I have my Arts Block imaginary friends. These unsuspecting victims know little of me (if anything at all), but due to fate and a crossover in timetables multiple times a week, we share a kindred awareness of one another.
Whether it's a t-shirt declaring a shared political stance, or an enthralling overheard conversation, my life on campus is an unending adventure of double-takes and fascination
Whether it's that we both choose to sit in particular seats in the computer room at similar times, or both develop a craving for a Lavazza coffee at the same moment each day, there are certain people I see around campus more often than I see my own family. There are some who wear a particular item of clothing every few weeks that I admire, cementing their status as "orange fleece girl" in my mind, while others may just smile at me every time we pass in the hallway. But each leaves me with the same feeling of admiration, and the friendship crush deepens.
To be honest, it's quite easy to pursue a friendship crush in somewhere like Trinity. Whether you deem it a blessing or a curse, everyone knows everyone here, and it usually doesn't take long before you cross paths with a potential friend at society events or house parties. This, of course, can go one of two ways: it can either result in a blossoming friendship or a quick discovery that a particularly divinely coloured fleece does not always mean someone is interesting or even nice, and whatever friendship crush that may have developed vanishes fairly rapidly.
Trinity does, after all, have a habit of nurturing a slightly pretentious type of student, and sometimes a unique dress sense and extensive knowledge of current affairs can be a byproduct of having parents that happily dosh out unlimited amounts for their young darlings to truly find themselves in their college years.
There are certain people I see around campus more often than I see my own family
It's probably not healthy to build someone up in your imagination to be somewhat untouchable, and the person that you expect to introduce you to all the wonders of the world may turn out to have little to say about anything.
In fact, all the best friends I have made here have been made authentically, through shared classes, participation in societies or mutual friends. I am yet to find a life-altering friendship founded solely on the fact that I admire their unique shoe collection, but that won't stop me admiring many from afar.
We are lucky to exist in a college environment where uniqueness and individuality are accepted and encouraged, and because of that, I believe we have the most interesting and friendship crush-worthy collection of college students in the country. I may roll my eyes at times at the occasional ignorant tutorial comment, and sometimes I'm just not in the mood to wear a vintage boiler suit to college, but Trinity is a place like no other when it comes to being yourself. And for that, my ever-growing list of friendship crushes and I are eternally grateful.