First-year engineering students were left panicking mid-exam yesterday after an unexplained error meant they were not given access to a crucial sheet of formulae until 10 minutes before the end of an exam.
Students sitting an exam on Engineering Materials and their Applications were promised they would have access to a specific set formula sheet that they needed to answer a question on the electronics section of the paper.
But they were not given the sheets, and no public announcement was made about the sheets until around 10 minutes before the end of the exam, when they were finally circulated. Students were given an extra 10 minutes after the exam to compensate for the time they had lost.
ADVERTISEMENT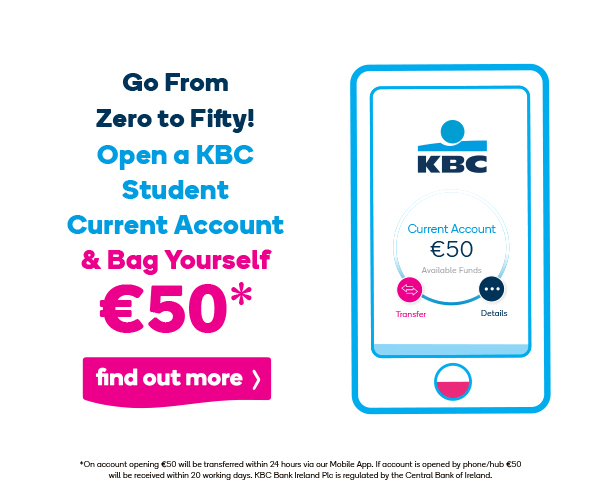 For many, the result was an "extremely stressful" situation that left students unable to answer a question that could make up a "sizeable chunk" of their overall grade in the 10-credit module.
Speaking to The University Times, first-year engineering student Sébastien Dunne Fulmer said the situation was "really stressful".
He said he waited for almost an hour for the sheets to be distributed, before asking an invigilator why they had not been circulated.
"About halfway through the exam, I asked one of the invigilators: 'Oh, we're meant to have an extra formula sheet. Do you guys have it?'"
He said he was told that "'someone's going to go get the formula sheets for you guys and you should have them soon'. I got told this around six, but we didn't get the formula sheet until 10 minutes before the end of the exam".
"Because we'd been told we'd have the sheet, no one learned off those formulae", Dunne Fulmer said, adding: "At no point really – until the end, when we were given the extra time – was there an announcement of: 'Oh, there's no formulae sheet.' They never announced it."
Rogelio Ramel, the Trinity College Dublin Students' Union class representative for engineering, told The University Times: "In fairness, they gave us 10 extra minutes to do it. But when you're in the exam, and you expect the formula sheet to be there … when I realised I didn't have the formula sheet, I remember being like: 'Oh my god, how am I going to answer?'"
In an email sent to affected students this morning, Prof Martin Burke, one of the co-ordinators of the module and the lecturer who promised the students that they would have access to the formula sheet for the electronics question, apologised to students and said he was "fully aware that the table of formulae that should have accompanied the exam paper yesterday was missing".
In the email, which was seen by The University Times, Burke said the "sheet was submitted with the examination paper so I can't explain why it was missing". He added that he had "acted immediately" to rectify the problem once he became aware of it at 6.02pm.
"However, I am now aware that it appears to have taken longer to do this than expected", he said.
"I apologise that this happened", he said, "and have not yet been able to find the cause".
Burke advised students to not be "unduly concerned": "There are a number of options open to us and be rest assured we will find the fairest solution possible any nobody will be disadvantaged."
Burke declined to comment when contacted by The University Times this afternoon, but said he had already been in touch with all students affected.
Toni Mockler left the exam early after concluding that the sheet would not be circulated. She told The University Times that "it was kind of scary not having it – it was just panic".
"Because there was nothing else I could have done, I left a few minutes early", she said.
Mockler said she was told subsequently that "people were given sheets at the very end".
She said she knew that many people had tried to help, but said: "It was too late for some people – the likes of me, who left early, and a few others who left early."
In an email statement to The University Times, Fergus O'Brien, another student affected, wrote: "Some people left early, as there was nothing left to do and they had already been informed that there was no sheet."
He said that the extra 10 minutes they were given at the end of the exam "didnt [sic] help the people who had already left as they were not informed and not allowed back in".