There is "no question" of Trinity's School of Creative Arts relocating to the College's planned Technology and Enterprise Campus (TTEC), according to the head of school, despite a recent report that found major problems in parts of the school.
The fate of the school has been up in the air for some time now, after a multitude of issues with its facilities that have prompted some students to complain that their school is like "the land that time forgot", and pushed others to ask why it hasn't received the "urgent attention" recommended by the report.
In April, The University Times revealed that the report had called for the "urgent" relocation of the Department of Music – one of three departments in the School of Creative Arts along with film and drama. The report recommended the relocation of some classes to its Arts Technology Research Lab, which is located in the Trinity Technology and Enterprise Centre on Pearse St.
ADVERTISEMENT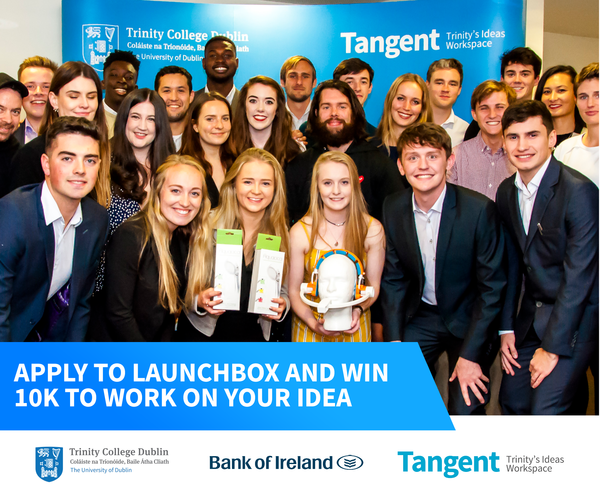 But in an email statement to The University Times, Dr Ruth Barton, the head of the School of Creative Arts, said that "there is no question of the School of Creative Arts relocating to T-TECH [sic]".
In another email, Barton wrote: "We are continuing to work with the School Review implementation committee to address the recommendations of last year's review."
"Some recommendations have already been addressed and solutions implemented", she wrote, "but addressing others will take time in what is an ongoing process".
Interviews with several drama, music and film students reveal that many feel they're working with sub-par equipment and studying in buildings that are no longer fit for purpose.
Speaking to The University Times, former Trinity College Dublin Students' Union (TCDSU) convenor for the school Hiram Harrington said that the film department's current facilities and equipment are "not industry standard".
"The fact is that to make it in the film industry – in Ireland and abroad – you need to have a certain standard of skills, and the fact [is] that they don't have the money to teach us those skills", he said.
"They're nowhere near what other colleges are using to teach their students", Harrington added. "It has been really frustrating to know that it's old teaching – it's not what's modern, it's not what's current and its going to put us at a disadvantage with our peers when we do go out [into the industry]."
Speaking to The University Times, Misha Fitzgibbon, the current convenor of the school of creative arts, said: "If Trinity is claiming to be at the forefront, they need to fund it if they want to be at the top."
"Trinity's kind of looking at us like we're the mad people in the corner that make plays and stuff", she said. "It's kind of annoying when you see such a big amount of money going to the Business School when we just want small things [like] cameras that work and lights and projectors that work."
Harrington added: "It all comes down to the fact that we're not getting enough funding."
The review, carried out by external examiners, also highlighted the lack of wheelchair accessibility in the three departments. The school of music is located in House Five in Front Square, while film and drama are located in the Samuel Beckett Centre.
"The Beckett Centre does have an elevator but it is very out of the way and you need a key to access it", Harrington said.
"Their recommendations were accessibility", he said. "If that building won't get upgraded, move it. Move where you teach lessons and stuff like that."
The review recommended that a number of creative arts classes should move to the Arts Technology Research Lab on Pearse St. In an email statement to The University Times earlier this year, Barton said that any potential move is "really quite far down the line".
Harrington said that such a move would allow the school better facilities, but "it would be at the expense of our presence on campus".
Despite its small size, the School of Creative Arts boasts a number of internationally acclaimed alumni, including Oscar-nominated filmmaker Lenny Abrahamson, BAFTA-winning writer Neasa Hardiman, Downton Abbey star Allen Leech and Oscar-nominated actor Ruth Negga.
Harrington said it was "just a bit disappointing to see that Trinity prides itself on its creative alumni" but "doesn't actively put money into supporting those students".
Speaking to The University Times, Izzy Rowley, a final-year music student, said the music department is like "the land that time forgot".
Rowley said the music department is "extremely underfunded" and "chronically understaffed".
Many students, Rowley said, are underwhelmed when they arrive in Trinity for the first time, coming from "decent" schools with better music resources than the College's facilities.
She said that the best solution would be "to get a building like the new Business School, but obviously that's never going to happen for creative arts".
Correction: 14:33, December 4th, 2019
An earlier version of this article quoted a student as stating that House Five has only two working pianos, no central heating and windows that do not fully close. In fact, House Five has five pianos, and the building does have central heating.